A smart meter could help you and the person you care for
Carers UK is working with Smart Energy GB to help carers learn more about smart meters. The information below explains how smart meters could help.
Smart meters record how much electricity or gas you use, just like your existing meters. But with a smart meter, the readings are sent directly and securely to your energy supplier. So, there's no need for you – or the person you care for – to take a reading of the meter.
Half of homes in Britain now have a smart meter. Apart from automatic meter readings, here are three more reasons you may wish to consider one:
1. Get accurate bills, based on how much energy is used
Many of us are worried about higher energy bills at the moment. And when you're caring for someone, there may be several bills to think about.
With a smart meter, you can receive accurate bills based on the energy that has been used – not an estimate. This means that you will only need to pay for the energy that is actually used.
2. Know how much the energy bills should be
Smart meters also come with an in-home display. This is sometimes called an IHD. It can show how much energy the person you care for has used and how much it has cost. You can check how much they've used today, this week or this month.
That means you know how much your energy bills should be, which could take some of the guesswork out of balancing the budget. 
I would recommend that other people who might be caring for a relative get a smart meter. I can keep track of the bills. It all being done helps her not worry."
Sarah, carer for her mum Jean

Some energy suppliers also offer an accessible version of the in-home display, with features that may help you or the person you care for. For example, they have larger buttons and can read information out loud.
3. Spot when you could turn the heating up – or turn the TV off
Smart meters can help households save energy, but it's not automatic. Many carers find the in-home display useful. The in-home display allows you and the person you support to have more information about their energy use.
For example, the information on the in-home display could help you, or the person you care for, decide when to turn the heating up, to make sure they stay warm. Or it could help you spot when something has been left on accidentally – so you can make sure the person you support isn't using energy by mistake.
If something's left on accidentally, you might not notice it for quite a while, but you would notice it on the in-home display. It makes Mum more independent."
Sarah, carer for her mum Jean

How smart meters work
The smart meter records energy use, as it is being used.
The in-home display shows how much energy the person you care for has used, and what they've spent.
The smart meter automatically sends readings to their energy supplier. It's secure, and no other information is sent.
They get a bill, based on the amount of gas and electricity they used.
Smart meters and the in-home display aren't connected to the internet. So, there's no need to have internet access to get one.
The only information that gets sent to energy suppliers is how much energy is being used and when. And the only people who can see how much energy is being used are you, the person you care for and their energy supplier.
Getting a smart meter installed
Smart meters are installed by gas and electricity suppliers. There is no extra cost to the customer. To start the process, contact the energy supplier to arrange a time and date for the smart meter to be installed.
As a carer, you can normally book the appointment for the person you support, but the supplier may ask some security questions.
Some homes can't get a smart meter yet but will be able to get one before the end of the rollout. The energy supplier can tell you if the person you care for can have one. They can also tell you how soon it can be installed.
Good to know
Someone will need to be at home when the smart meters are installed.
If the gas and electricity meters are being replaced at the same time, it will take around two hours. If it's just one meter, it could be quicker.
The supplier should also check if the customer – the person you care for – has any specific needs, like needing a carer to be there.
The energy supply will be turned off for a short time while the smart meter is being installed. If the person you care for needs energy to help them with a health condition, please let the energy supplier know when you arrange the appointment.
When you set up an installation appointment, you can agree a password with the supplier. The person installing the meter should then say that password before you – or the person you support – lets them into the house.
To find out more about the benefits of installing a smart meter, read this leaflet from Smart Energy GB.
This leaflet is also available to download in the following languages:
More help dealing with energy issues
If you need to make decisions for the person you care for and pay bills for them, it may help for you to be a named third party on their account. Contact their energy supplier to find out what you need to do and see our carers' tips for managing services and accounts on behalf of someone else.
Next steps
Press Release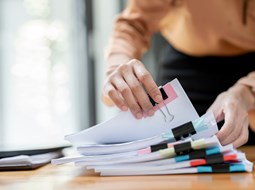 Carers UK responds to the Chancellor's Spring Budget
Today's Spring Budget was unveiled by The Chancellor of the Exchequer, Rt. Hon. Jeremy Hunt MP. Carers UK is disappointed…
Got a question about caring?
Every day we hear from people who need help with looking after a friend or family member
Become a member for free
Joining Carers UK is free and takes just a few minutes.