We would like to thank all the people and organisations who support Carers UK, without whom our work would not be possible. 
If you are interested in supporting us or would like to hear more about a specific area of our work, please contact us: fundraising@carersuk.org 
Find out more about our partners
Virgin Media O2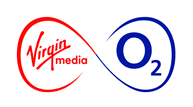 One of the focuses of Virgin Media O2's new sustainability strategy is connected communities, which dovetails with Carers UK's strategic pillars, providing an opportunity to build upon existing partnership work and impact with Carers UK, while developing new strategic interventions to meet our shared goals. These include giving support by digitally empowering and connecting carers with their communities and each other and encouraging recognition by raising awareness of caring and reaching excluded communities. Together, we are committed to our partnership goal of connecting 1 million carers with support in their communities, to improve their lives and make caring easier.
"Carers UK's five year partnership with Virgin Media O2 is exciting and transformative, enabling us to connect with many more unpaid carers and critically raise awareness of the issue. We know now more than ever millions of people are looking after someone and through this partnership we aim to reach them sooner and ensure they have the digital tools and support to make caring easier. As Carers UK also continue to progress our five-year strategy, this partnership really underpins our ambitious plans to make life better for carers."
Helen Walker, Chief Executive of Carers UK
Regina Blitz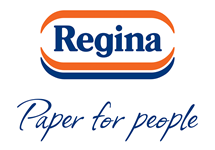 We are excited to renew our partnership with Regina Blitz for a second year which will help to raise awareness of caring across the UK and help carers to recognize their caring role. Regina Blitz will continue to support the Carers UK Care for a Cuppa sessions in 2023.
As well as supporting  Care for a Cuppa, Regina Blitz will be offering unpaid carers the chance to win a free prize. The giveaway will enable winners to take some well-earned time for themselves away from their caring responsibilities. With a wide range to choose from including afternoon teas, spa breaks, weekend getaways, subscriptions to Audible and lots more, so there will be something to suit every winner.
Bank of England

Carers UK is delighted to have been chosen by Bank of England employees as one of their charities of the year alongside Demelza Hospice Care for Children and WWF. The partnership runs from 2021 to 2023.
Carers UK was nominated by our Carers Network and is one of these three charities chosen by our staff, through a Bank-wide vote. During our partnership we will fundraise for all of our charities and raise awareness of their important work, which in the case of Carers UK will help to raise awareness of carers rights and highlight the support the charity can offer."
Joanna Place, Deputy Governor, Chief Operating Officer of the Bank of England
Smart Energy GB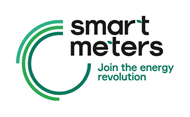 Carers UK and not-for-profit campaign Smart Energy GB are excited to be working together to raise awareness of smart meters amongst unpaid carers in Britain. The partnership aims to support unpaid carers by educating them on the use of smart meter technology which could save some carers time and energy that they may normally spend taking meter readings every month, or on the phone to their energy supplier about unexpected bills.
In Great Britain there are millions of carers who each and every day give their time and energy to support older, disabled and seriously ill relatives and friends. We are delighted to join forces with Carers UK to highlight how a simple upgrade to smart meters could save them money and reduce their day to day life admin."
Phillippa Brown, Deputy Director of Specialist Audiences at Smart Energy GB