Your time, skills and experience can help us make sure no one has to care alone
We have a dedicated team of volunteers working across the UK to raise awareness of caring and Carers UK, campaign for improved carers' rights, fundraise for our work and connect carers with the information and support they need. 
As a volunteer, we will support you to use your skills to help make life better for carers. Along the way you'll also develop new skills and make new friends.  
This short video features some of our inspiring volunteers talking about what they get out of volunteering with Carers UK. 
Whether you've only a few hours to spare or can make a longer commitment, there will be a valuable part for you to play. Click on the links below to find out more and apply or contact us at volunteering@carersuk.org 
To find out more and apply for our volunteering roles, click on 'Learn more'


Spread the word in your community
As a Community Connector, you'll help connect carers to valuable support and information by distributing Carers UK materials – such as leaflets and posters – within your community. 


Be a voice for carers in the workplace
As a Workplace Champion you are the vital link between Carers UK and your colleagues. You'll spread the word about caring and raise awareness in your workplace.

Create a buzz on social media
As an Online Awareness Raiser, you'll help spread the message of Carers UK and signpost carers to valuable information by posting on


Use your experience to make a difference
As an Insight Volunteer, you'll help influence campaigns, services and resources to provide the best possible support for carers. 

Make an impact in your community
Being a Community Fundraising Volunteer is a fantastic way to connect with your local community and make new friends while raising money to support Carers UK's work. 


Take on a new challenge
As an Events Volunteer, you'll help out at challenge and promotional events at Carers UK, ensuring that all events are a success, fun and run smoothly.
Story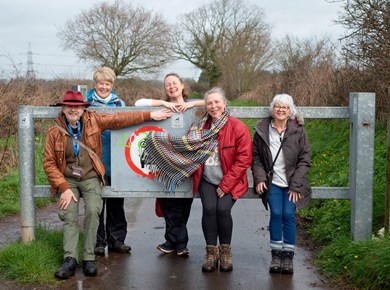 Carers Support Centre, Bristol
28 September 23
Carers Support Centre, a trusted partner of Carers Trust, is dedicated to providing vital support and guidance to carers across…
Got a question about caring?
Every day we hear from people who need help with looking after a friend or family member
Become a member for free
Joining Carers UK is free and takes just a few minutes.