Carers UK information and support
Our telephone Helpline is available on 0808 808 7777 from Monday to Friday, 9am – 6pm (excluding Bank Holidays) or you can contact us by email (advice@carersuk.org)

If you have a more complex query, we suggest you email us, as we'll be able to provide more information.
If you need somebody to talk to or a listening ear, Samaritans is also available 24 hours a day, 365 days a year on 116 123 or you can email jo@samaritans.org
Thank you so much - knowing this service exists during such a stressful time is phenomenal."
(Email Helpline service)
About our Helpline
We provide information and guidance to unpaid carers. This covers a range of subjects including:
benefits and financial support
your rights as a carer in the workplace
carers' assessments and how to get support in your caring role
services available to carers and the people you care for
how to complain effectively and challenge decisions.
If you feel you need help in these areas, or want to ask a question that might be helpful to you with your caring, please get in touch. We're not always able to provide the same level of specialist information and support by telephone as we can by email, so if we're unable to help you in this way over the phone, we will tell you about other ways to get this support including guiding you towards other services and organisations that can offer support. 
Please note, we're often confused with the Carer's Allowance Unit of the Department of Work and Pensions (DWP), who administer and pay Carer's Allowance. We can help answer questions about Carer's Allowance. However, because we are in no way linked to the DWP, we cannot update any details/circumstances that relate to your personal Carer's Allowance claim or access your benefit claim file to see if your benefit has been paid. 
Support in your area
You can find details of your local carers' organisation on our website. Local carers' organisations will have detailed information on the help and support available where you live, such as how to access carers' assessments, emergency card schemes and local respite services.
Other national organisations that may be able to help
Age UK
A charity dedicated to helping everyone make the most of later life www.ageuk.org.uk 
Call 0800 055 6112 (England), 0800 022 3444 (Wales), 0800 124 4222 (Scotland), 0808 808 7575 (Northern Ireland).
Citizens Advice
Provides free, independent, confidential and impartial advice in England, Wales, Scotland & Northern Ireland www.citizensadvice.org.uk
Contact
A national charity that supports the families of children with additional needs in England, Wales, Scotland and Northern Ireland www.contact.org.uk
Call 0808 808 3555 or email helpline@contact.org.uk
Our online forum
The Carers UK Forum is our online community of carers and is available to Carers UK members 24 hours a day, 365 days a year. A few words from a fellow carer who understands what you're going through can be a lifeline. So whether you need to share an experience, ask a question or simply let off some steam, log in and join the conversation.
If you're not a Carers UK member you can join now for free. We ask for a donation to support our work, but if you're not able to, that's absolutely fine – we're here for all carers who need us. Once you've joined details of how to log into the Carers UK Forum will be automatically emailed to you.
Need urgent support?
There are other organisations who can help you get the support you need out of hours.
Call the NHS 111 service if you are feeling unwell and need a telephone health assessment – just dial 111.
Samaritans are open 24 hours a day, 365 days a year – you can call free anytime, from any phone on 116 123 or email jo@samaritans.org
Social services. If your normal office is closed and you need urgent help, then you need to find the emergency duty team. Numbers are sometimes printed in local newspapers or in the telephone book. An easy way is search online is to use google to search for "emergency duty team" and the name of your local council.
In Northern Ireland emergency social work contacts can be found by going to www.hscni.net and finding your own Trust website
News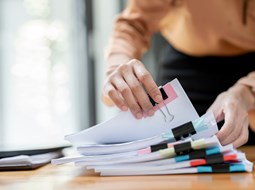 Carers UK encourages contributions for the Carers Challenge: One week left to submit evidence of good practice in supporting carers
01 December 23
Got a question about caring?
Every day we hear from people who need help with looking after a friend or family member
Become a member for free
Joining Carers UK is free and takes just a few minutes.