Whether you're a first-time fundraiser, a fundraising whizz who needs their next idea or simply need a hand getting your fundraising plans started, we've got you covered with all the tips, resources and ideas you should need.
However big or small, whatever you can do to help raise funds for Carers UK will make a huge difference.
Fundraising top tips
Here are our top tips to help you aim high and host an incredible fundraising event: 
Fundraising ideas
Fundraising resources


A-Z of fundraising ideas
Need inspiration? We have everything from A-Z to get you started!


Sponsorship form
Our sponsor form makes collecting your donations quick and easy. 
Remember to ask your sponsors to gift aid their donation if they are eligible – it raises 25% more funds at no extra cost to them! 


Marathon sweepstake
Running a marathon for us? Why not start a sweepstake on your finishing time and see how quick your friends, family and colleagues think you are? 


Fundraising at Christmas
Get into the Christmas spirit and raise money in aid of Carers UK this festive season. Our fundraising elves have been busy creating fun festive ideas for you! 
Press Release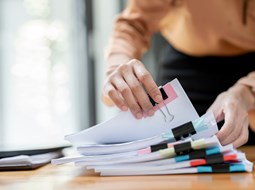 Carers UK responds to Health Foundation's adult social care funding analysis
26 September 23
This report demonstrates the scale of the investment needed in social care to provide a decent standard of living for…
Got a question about caring?
Every day we hear from people who need help with looking after a friend or family member
Become a member for free
Joining Carers UK is free and takes just a few minutes.