Our five-year direction of travel
In 2021, we created an ambitious direction of travel for the next five years, taking us up to our 60th anniversary. Supported by three overarching pillars, Equality, Support and Recognition, and overseen by our new values, Vision 2025 sets three key goals: 
To create a society that requires carers to be treated equally in all aspects of their lives. 
To connect carers so that no one has to care alone. 
To halve the time it takes for carers to recognise themselves as carers and get the support they need.
Delivering on our vision
Our Annual Reports show how we are delivering on our goals and our vision, where carers are recognised, valued and supported.
View previous Annual Reports
Press Release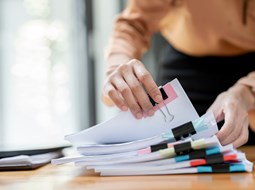 Carers UK responds to latest ONS data on unpaid care and employment
28 March 23
Carers UK responds to 2021 Census data on unpaid care and employment in England and Wales.
Got a question about caring?
Every day we hear from people who need help with looking after a friend or family member
Become a member for free
Joining Carers UK is free and takes just a few minutes.