Collections are not just a great way to raise vital funds, they also raise awareness of the work that we do, and the services that we can offer to help make life better for carers. 
Here are a few examples of how your collection in aid of Carers UK could help make life better for carers: 
£35 could help towards providing tailored information to a carer in desperate need of advice or a listening ear.  
£50 could provide a Carers UK volunteer with materials to support carers struggling in their community. 
£100 could provide two Carers UK Help Line workers with essential technical resources, so that when somebody needs help, they can quickly pinpoint what is available. 
If you have any questions or want to share details of your fundraising, do get in touch on fundraising@carersuk.org
Press Release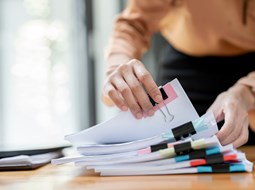 Carers UK responds to Health Foundation's adult social care funding analysis
26 September 23
This report demonstrates the scale of the investment needed in social care to provide a decent standard of living for…
Got a question about caring?
Every day we hear from people who need help with looking after a friend or family member
Become a member for free
Joining Carers UK is free and takes just a few minutes.