In this section you can find information about online health records and why accessing them could be helpful when caring for someone.
Contents 
What is an online health record?
Information about your health should be routinely recorded after you've received a social care or health service with the NHS. Both health and care details should be added to provide a personalised medical and health care history. These might include: 
your name, address and age
any recent test results including scans and X-rays
any health conditions
history of any medical issues
any medications or treatments prescribed
any allergies you have
any care needs or specialist requirements such as mental health
your lifestyle details including smoking or drinking habits
whether you have caring responsibilities 
information about any hospital stays and discharge.
The idea is that key information can be shared between different professionals. So, for example, if you need to go to A&E, they will know about any medication you might be taking, whether you care for someone, and other really valuable information.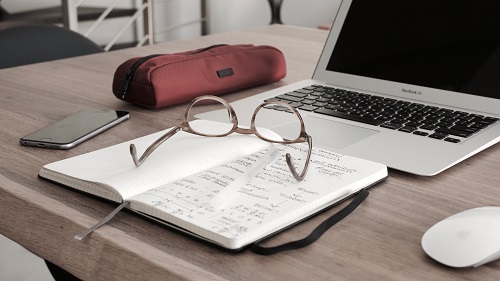 Please note that various terms other than 'online health record' may be used in different areas of the UK in relation to different services such as 'electronic medical record' or 'medical health and social care record'.
How do you access your records?
There are different types of health or medical records which relate to the type of health or social care service you've received. For example, your dentist, GP practice, hospital and opticians will all have separate records.
There is helpful information on the NHS website on how to go about accessing different ones. See their page on 'How to get your medical records'. In Northern Ireland, there is a different process to follow – see 'how to access your records' on the nidirect.gov.uk site.
Accessing the records of someone you care for
You can only access someone's medical or health and care records if you have special permission, as health and care services have a legal obligation to ensure that they are kept confidential.
It may be possible to access them if the person you care for has granted you:
formal consent to act on their behalf
power of attorney to make decisions in their best interests for health and social care matters.
Or there may be another legitimate basis to act on their behalf. If possible, you can then make a Subject Access Request to the care or health provider (such as their care home). For more details about this process, including an example, see 'Can I access someone else's medical records (health records)?' on the NHS website. In Northern Ireland, there is useful guidance on the nidirect.gov.uk page about 'accessing someone else's records'.
How can I book appointments online?
As a result of the COVID-19 pandemic, there have been significant changes to health care systems including the appointment booking process. 
Whilst it is still possible to phone your GP practice, many people now prefer to book an appointment online to avoid wasting unnecessary time. You can also order repeat prescriptions online.
For more details, see this guidance on GP appointments and bookings. For more details, see this guidance on GP appointments and bookings and this information about online services if you live in Northern Ireland.
Further information
The NHS has produced a useful booklet called Patient Online - Frequently asked questions. On our Carers UK site, you can also find useful guidance on how to go about making a complaint if you're unhappy with a service you have received.