Making a complaint
If you feel a care service has fallen short of your expectations, you may want to ensure this is investigated and followed up, not least to ensure it does not happen again to you or someone else. We explain what the correct process is to follow when making a complaint and how to make sure you are listened to.

Making effective complaints video
Our Helpline adviser Priya shares tips and guidance for carers on making an effective complaint about a service you've received, including how to prepare, what to include and next steps. Recorded September 2023. Please note that guidance and tips are for general information purposes only, are correct as of time of recording and do not qualify as advice. For advice on your caring situation, please email advice@carersuk.org
What can I do if I'm unhappy about a care service? 
If you, or the person you are looking after, are unhappy with a care service, you could: 
make a complaint to the care service 
tell the relevant service regulator for your nation about the matter


First steps

 
First of all, ask the care service provider for a copy of their complaints procedure. They should provide this in an accessible format for you if needed. 
You will usually be asked to try and resolve the issue informally with the staff providing the service. If you're not happy with the response, you can make a formal complaint. Read on to find out how to prepare, what to include, and who to contact if you're still not happy with the outcome.   
If the local council or trust (in Northern Ireland) helped to arrange the care service, you can also make a complaint to them.  
Before taking any action, see our tips and further guidance.
Do some groundwork

 
Look at the policies of the organisation you're making a complaint about. For example, if you think the person you look after is being charged too much for a service by their council, check the council's guidance and the national guidance about the issue. Is the organisation following its own charging policy and national guidance?  
If you're buying services privately, the organisation should include their charges and terms very clearly in your contract. It may be helpful to review the original terms of the service.



Do you need help with research or with drafting the complaint? 

 
If you don't have the time or resources to do this research, see if a friend or relative can help. You can also try contacting your local carers' centre, Citizens Advice or the Carers UK Helpline (advice@carersuk.org).
Can I also complain to the service regulator where we live?
Yes, in England the relevant service regulator is the Care Quality Commission (CQC). Although the CQC do not settle individual complaints, they still want you to tell them about your experiences of care. Your information is valuable to the CQC as it helps them decide when, where and what to inspect. They may use the information you give them during their next inspection. If it's a serious safeguarding matter, they may take immediate action. 
In  Wales, the relevant service regulator is the  Care Inspectorate Wales. They do not consider individual complaints; however they welcome the concerns, comments and compliments about any service provider from people who use the services they regulate. 
In  Scotland, the relevant service regulator is the  Care Inspectorate. If you are not happy with the level of care you, or someone you care for is receiving, the Care Inspectorate would encourage you, in the first instance, to speak to the service providing the care about your concerns. However, you can choose to complain directly them. 
In Northern Ireland, the relevant service regulator is the  Regulation and Quality Improvement Authority. The Regulation and Quality Improvement Authority does not investigate individual complaints. However, they recognise that complaints and feedback play a very important role in health and social care, and provide important information about service users' experiences. 
When and how do I complain?

 
When you make your complaint:  
Make sure you complain about a decision as soon as possible. Most complaint policies require you to make a formal complaint within 6 or 12 months of the date of the decision. There are exceptional circumstances so look out for this information in the policy.

Make it in writing if possible (or ask a friend, relative or advice worker for help). If you can't, the organisation you're complaining to will need to make reasonable adjustments to allow you to make the complaint over the phone. Someone will write down your complaint and send you a copy. 

 

Find out where to send your complaint by checking the complaints policy or calling the organisation. 

 

Provide evidence if you can, but keep copies of any documents you send.

 

Include your contact telephone number, address and email address (if you have one).

 

Keep a copy of your letter and any response. If someone responds to you by telephone, ask them to put their response in writing. Try to make a note of what they say at the time for your own records. 

 
More tips for making a complaint
If I'm not happy with the outcome of my complaint, what can I do?
If you're not happy with the response to your complaint, you can take it further. Unless your circumstances are exceptional, you usually need to make your complaint within 12 months of the initial problem.  
In each nation, there are different processes to follow. For more details, you can refer to our nation specific self-advocacy guides for carers. Below we have covered the main points of contact. 


In England 
One option if you're dissatisfied about the final decision, would be to contact the Local Government and Social Care Ombudsman (LGSCO) for advice (0300 061 0614, lgo.org.uk). Their service is impartial and they can investigate complaints against local councils and all social care providers, but they can't take any action if you're taking any form of legal action relating to the problem. 

The Ombudsman will only investigate a complaint where:
the complainant has suffered serious loss, harm, or distress as a direct result of faults or failures by the service provider, or
there are continuous and ongoing instances of a lower level injustice that remain unresolved over a long period of time.


In Wales 
You can consider contacting the Public Service Ombudsman (PSO) for Wales. They can deal with complaints about most public bodies such as councils and housing associations and their website has a complaints form you can fill in. (T 0300 790 0203,  www.ombudsman.wales). 


In Northern Ireland 
You may wish to contact The Patient and Client Council (T 0800 917 0222, patientclientcouncil.hscni.net) if your issue relates to health and social care. Or contact the Northern Ireland Public Services Ombudsman for advice if you're not happy with how you've been treated by a public services provider (0800 34 34 24, nipso.org.uk). 


In Scotland 
If are still dissatisfied, you would need to contact The Care Inspectorate (0345 600 9527, careinspectorate.com) if your matter relates to social care. If your problem relates to health care, you could contact the Patients Advice and Support Service (PASS): 0800 800 9060, cas.org.uk/pass. 


How long will it take for the complaint to be investigated?
The Ombudsman will acknowledge the complaint within five working days and will inform you whether they will investigate the complaint within 20 working days.
The Ombudsman usually aims to come to a final decision within three months. However, some complicated cases can take longer as the Ombudsman will need to gather all relevant information to make a fair decision.



How do I get legal advice?

 
Getting legal advice should be a last resort if all other options fail and you feel it is in everybody's interests to pursue the matter further.  
You may be able to get free legal advice under the Legal Aid scheme. However the rules around who is eligible are complex, so it is worth speaking to a legal adviser who specialises in the area or contact Civil Legal Advice - if you live in England or Wales (0345 345 4345, gov.uk/civil-legal-advice).  
In England and Wales, you can search for a specialist adviser at find-legal-advice.justice.gov.uk. Put in your postcode and select 'community care' as the category of law. You can also find out more about the eligibility required for free assistance here: gov.uk/legal-aid/eligibility. 
The Disability Law Service (020 7791 9800, dls.org.uk) may initially provide free guidance if you do not qualify for legal aid. 
In Scotland, you can see if you are eligible for legal support on the government website. 
You can also find a list of alternatives to legal aid where you can get useful advice.
In Northern Ireland, guidance on the system of obtaining legal aid can be found on the Department of Justice website.
Age NI also offers some useful sources of support on accessing free legal advice. 


Four tips for seeking legal aid:
If you or the person you provide care for is eligible for legal aid, you can instruct a solicitor or caseworker to act on your behalf, to help resolve the issue(s).


You can search for legal aid providers. This area of law is called 'community care'. You will need to type in your postcode and choose 'community care' as the category of law.


If the person receiving care is a child, it is the parent(s) finances which are taken into account to assess legal aid eligibility.


If you are married and the legal issue is about yourself or your partner, both your finances are taken into account, to assess legal aid eligibility.


News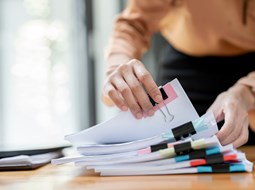 Carers UK encourages contributions for the Carers Challenge: One week left to submit evidence of good practice in supporting carers
01 December 23
Got a question about caring?
Every day we hear from people who need help with looking after a friend or family member
Become a member for free
Joining Carers UK is free and takes just a few minutes.