From yoga to singing, and first aid to photography, there's something for everyone. We add new sessions every week so keep an eye on this page for more!
Please note that all our sessions have automated closed captions from Rev.
May sessions
While technology and devices are getting smarter, unfortunately so are the techniques used by fraudsters. Frank Fellows and Vicki Hattam from Barclays will be joining us for a session focused on cyber security and how to protect your data and devices against cybercrime. There will be plenty of time to discuss any questions you have.  Be sure to bring a notepad and pen! Book here. 
Carers Week 2023
Carers Week 2023 (5-11 June 2023) is our annual campaign to raise awareness of caring, highlight the challenges unpaid carers face and recognise the contribution they make to families and communities throughout the UK. 
This Carers Week, we're holding a series of Share and Learns and Care for a Cuppas to help you find useful guidance, share your experiences of caring and do something you enjoy.
Note on signing up to our sessions
Our Share and Learn events are generally bookable via Zoom. Once you have registered by clicking the "Book here" option of the session you wish to attend, you will be sent a confirmation email with a Zoom "join meeting" link. Please note you may not receive your link straight away. If you have registered during the weekend or during out of office hours, you will receive a confirmation email as soon as possible. You will need to register for each Share and Learn individually.
Session recordings
To help more carers enjoy the benefits of Share and Learn, some sessions will be recorded. Only the speaker/facilitator's section will be publicly shared. If you do not wish to be recorded, you are welcome to turn off your camera/audio during this part of the session.
Our sessions across the UK
Relaxation classes for carers in Northern Ireland
Feeling stressed but struggle to find time to relax? Carers NI's relaxation classes for carers take place every Wednesday evening from 7-8pm via Zoom. If you wish to register for a class or for more information, please email geraldine.green@carersni.org
MeTime for carers in Wales
Our MeTime sessions run by Carers Wales are a series of online activities to support your wellbeing. Activities range from practical advice on carers' rights and caring, to emotional and physical wellbeing sessions like mindfulness and dance, to creative opportunities like crafting and cooking. See what's on.
Press Release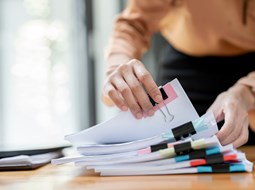 Historic day for unpaid carers as Carer's Leave Bill receives Royal Assent
24 May 23
A Bill that gives employees across Great Britain the right to take unpaid leave from work to care for older,…
Got a question about caring?
Every day we hear from people who need help with looking after a friend or family member
Become a member for free
Joining Carers UK is free and takes just a few minutes.