Protecting your back
Understanding how to look after your back and prevent back pain is especially important when you have caring responsibilities.
Lifting the person you care for and helping them dress or move around can all place a strain on your back. However, knowing how to protect your back can help to keep it in good shape.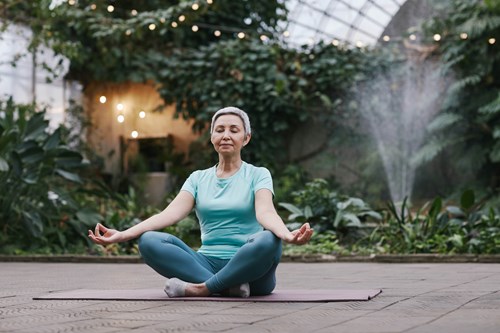 Seeking guidance and support
If you are regularly having to lift the person you care for, or help them in and out of bed, you may find that this is putting extra pressure on your back. Your local council, trust (in Northern Ireland), or local carers' organisation, should be able to tell you about training opportunities on how to lift and move people more safely to reduce the risk of harming your back. You could also request an occupational therapy assessment for professional advice.
On the NHS website, there is some helpful guidance on what options are available: How to move, lift and handle someone else - NHS (www.nhs.uk).
There are different ways of getting practical help. If you have not had one already, you could ask your local council for a carer's assessment. This will look at your needs as a carer, and is a chance for you to talk about the kind of help you need. This could include helping the person you care for to have a bath, get up in the morning or go to bed.
You may also be able to have your home, or the home of the person you care for, adapted or benefit from equipment that will help you and them. Asking your GP to refer you for an occupational therapy assessment could give you access to a social care occupational therapist who could provide advice and recommend alterations to your house or equipment to help you.

Improve your posture
Poor posture can put you at increased risk of back problems by putting extra strain on your back over a gradual period. This can affect your muscles, ligaments, tendons and vertebrae, and in the long term, can cause painful problems such as muscle, joint, nerve and disc damage.
Just being aware of how you are sitting and standing can greatly improve your posture. You should stand upright with your head facing forward and your back straight. And when sitting, make sure you are upright, with your knees and hips level and your feet flat on the floor or on a footstool. Don't hunch your shoulders or slump in your chair. When sitting down for long periods of time, be sure to keep your back well supported using the back of your chair.



Keep active
Swimming, yoga, Pilates, walking, running and cycling can all help to strengthen your back. If you don't have time to do a regular sport, simple changes to your daily activities can really make a difference – walking instead of using the car for short journeys, cycling to the shops, taking the stairs instead of the lift or getting off the bus a stop earlier than you usually do.
If it's been a long time since you've exercised, or if you're thinking about increasing the amount of exercise you do, discuss it with your GP first, especially if you have any health problems.
If you already have back problems, there may be certain activities you can still do, depending on the issue. Exercises that focus on flexibility, such as yoga or tai-chi might be beneficial – but check with your GP first. These tips may also help reduce your discomfort:
trying not to make sudden or jarring movements
wearing flat shoes, with cushioned soles, as this can reduce the stress on your back
ensuring you have the right equipment and tools to support your back, such as appropriate chairs that keep your posture upright and comfortable
seeking professional advice on what equipment could help such as hoists and slings. For ideas, see the Disability Foundation's website: https://livingmadeeasy.org.uk/dlf-factsheets/choosing-a-hoist-and-slings-for-lifting-people, but in the first instance, it may be best to contact your council for an assessment before purchasing anything.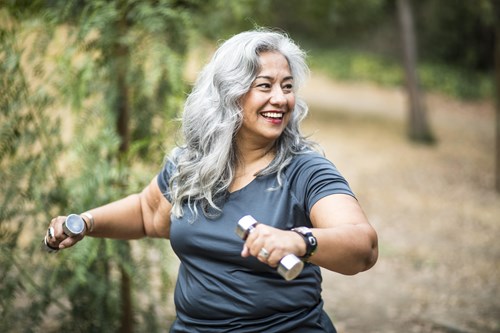 Treatment
There are two types of back pain: acute back pain, which comes on suddenly and lasts less than three months; and chronic back pain, which develops slowly, lasts more than 12 weeks, and causes long-term problems.
Acute back pain can often be treated with over-the-counter drugs such as paracetamol or an anti-inflammatory drug like ibuprofen but these are not suitable for everyone especially for those who are taking particular types of medication or have certain health conditions, so if in doubt please consult your GP. If these do not help with the discomfort, your GP might prescribe a stronger painkiller to take alongside them. For severe pain, your GP might prescribe a muscle relaxant.
In some cases, a compression pack may help. Some people find it helps to alternate between hot and cold. You can buy these or, as a homemade alternative, use a hot water bottle or a pack of frozen peas wrapped in a towel. Hold the compression pack against the painful part of your back.
Chronic pack pain is often treated initially with painkillers and exercise. You should speak to your GP regarding a suitable exercise plan. Your GP may also refer you to a physiotherapist, or in certain cases, for surgery. Other options for treatment include complementary therapies, such as osteopathy, acupuncture and chiropractic.
What other support is available to help?
The national charity, BackCare can provide information, support and advice resources. See their website for more details: https://backcare.org.uk/.
The NHS website has useful guidance on how to support and handle someone safely – see this page.