James, 58, cares for his father, Paul, 86, alongside working full time. Paul came to live with James five years ago after his wife died, and it was felt by the family that Paul would need some additional support. Paul has a severe sight impairment which means that he requires support with daily tasks. Although he can leave the house unsupported, James and his partner Sam, support Paul with household chores such as cooking, cleaning, admin and providing a safe space for him to live. 
The past few years have been particularly tough for James. Along with the adjustment of becoming a carer for his dad while working full time, James had to adjust to the impact of the pandemic. His dad struggled to adapt to the rules and regulations imposed due to COVID-19 and this created a great deal of additional stress for James and Sam. Maintaining his role as a Recruitment Consultant has also become more difficult, as James will often need to dedicate time in working hours to supporting his dad with administrative tasks (such as making appointments or collecting prescriptions) and then must make these hours up later in the evening. James can work from home at times but when he is in the office this becomes more challenging.
Becoming a full-time carer has also impacted his marriage, and the lack of space and free time for him and his partner has been difficult to adjust to. The only times they get any break is when Paul goes to stay with James' brother, Ryan, for a few weeks each year. Paul is not 100% dependent on James at all times, and James is able to get out and do some of the things he enjoys, but the constant pressure of someone to support and plan for can be draining. At the end of the day, his dad will always be at home needing his support.
It took James a while to realise that his role had shifted to being a carer for his father. It was only when his father introduced him to someone as his carer that he realised that was what he had become.
"I take him to doctors' appointments, shop for him, cook for him and take care of all of financial and administrative needs. I guess that's when I realised I was a carer as opposed to someone helping their father". 
James realised that he was finding his role as carer to his father challenging and wanted to reach out for some support. He wanted to share his experiences and speak to others who were going through something similar, to know that he wasn't alone in how he felt. However, he found the process of trying to find this support incredibly frustrating. He noted that while there were many amazing organisations supporting people with other conditions or addictions, it seemed carers were often missed out when it came to being offered support for themselves.
"It was 5 years of frustration! I felt like there was nobody to talk to. Nobody to discuss and exchange things with, nobody to share and understand if the feelings were common. Understanding how to access support was incredibly hard. If I were an alcoholic it's easy to know where to access support, likewise with many illnesses, but not as a carer".
When he was eventually signposted to the Listening Support Service in May, he was relieved to find there was some support available specifically for carers.
"I hoped to find a friendly voice, someone who could empathise, someone who could offer some support. It was extremely helpful to have access to a listening service. It felt like a weight off my shoulders".
James found the service a much-needed space to share his experiences of caring and to reflect on the impact caring has had on him and his life. The Listening Support Service also offered him links to other services and resources, helping James to access information and networks that could support him with his caring role in the future.
"The volunteer was really helpful, a good listener and also offered a little perspective. It was simply a relief to find a forum in which there was a place to talk, and it helped to have an empathetic person to discuss challenges with. If anyone was thinking about whether to access the service I would say, DO IT."
Press Release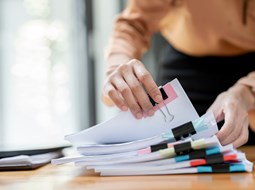 Carers UK responds to the Chancellor's Spring Budget
Today's Spring Budget was unveiled by The Chancellor of the Exchequer, Rt. Hon. Jeremy Hunt MP. Carers UK is disappointed…
Got a question about caring?
Every day we hear from people who need help with looking after a friend or family member
Become a member for free
Joining Carers UK is free and takes just a few minutes.