Maz's story
"I have come to see that being active means I can be in the best health that I can possible to do my caring. It helps me to build resilience to deal with the challenges that caring undeniably brings."
Maz has been a full-time carer for 28 years, caring for both her elderly parents and adult daughter. She was struggling to keep up with the responsibilities of being a full-time carer, managing a home, and keeping active, until she found Carers Active.

"I know how good [exercise] is for mental and physical health so decided I wanted to use my knowledge and skills."
Frank is a carer and volunteer fitness instructor with Carers' Hub Rochdale – n-compass. He shares how supporting other carers to be active has boosted his own confidence.

"I was surprised by what a natural energy boost I felt doing the activity videos. I felt less frustrated and tense and it gives me a sense of achievement."
Claire, who cares for her three daughters, shares the benefits she experiences when getting active at home and outdoors.

"It can seem daunting taking that first step, but take it from me – it's worth it."
Chris, who cares for his husband, explains how the gym is a welcoming place where he can take time for himself.

"There's something about movement within a community that both motivates and improves my health."
How getting active outside and online helps Louise feel connected and supports her mental health.  
Susan's story
"Being physically active can help your mind as well as your body – it can help you to cope with the immense challenges of being a carer."
Susan shares her story of retraining as a fitness instructor after giving up her full-time office job to care for her mother.

Gill's story
"One of my proudest moments was seeing Gareth lead the large Chinese squad into the arena at the closing ceremony of the Boccia World Cup."
Gill Stafford and her son who she cares for, Gareth, started playing the target ball game boccia together. Now, Gareth is an International Welsh player and Gill organises community clubs as a Boccia Leader!

Hayley's story
"It's great for the endorphins and it's a chance to forget everything just for an hour or so."
Hayley shares her experiences of getting active after her husband's life-changing accident. 

Samantha's story
"When you've been swimming for a while, your head just clears and you don't think of anything and for me that was really good."
In this blog Samantha, who cares for her son, talks about how keeping an open mind is essential finding a new zest for life.

Janet's story
"The beauty of these kinds of programmes is that they can be done at any time and as it is indoors the weather doesn't matter."
In this blog, Janet shares her experience of overcoming the barriers she faces by trying activities online from home and how she balances them with her caring role. 

Paul's story
"It can be hard to leave someone, but if you can get it into your week, just once a week, that will be helpful to you, which ultimately helps the person you care for too."
Paul has been a carer for almost 20 years, and is also a keen runner. He's a big advocate for carers taking time for themselves to look after their own health as he personally feels that running has a positive impact on him by helping his mental health and giving him a break. 
Julie and Peter's story
"It's a great leveller, there's no agenda, everybody is equal in the running gear."
Together, Julie and her husband Peter who cares for her have taken up running, which allows them to both stay active and socialise with the wider community.

Linda's story
"If you say to yourself, I'm just going to do it for one minute, by the time you've started you're actually quite happy to keep going."
Linda has arthritis and also cares for her husband. During COVID-19 she has been supporting her husband and also finding time for go to walks and to take part in activities recommended by her physiotherapist.

Carers Support Centre, Bristol
Carers Support Centre, a trusted partner of Carers Trust, is dedicated to providing vital support and guidance to carers across Bristol and South Gloucestershire.
News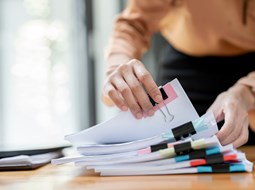 Carers UK encourages contributions for the Carers Challenge: One week left to submit evidence of good practice in supporting carers
01 December 23
Got a question about caring?
Every day we hear from people who need help with looking after a friend or family member
Become a member for free
Joining Carers UK is free and takes just a few minutes.