When your caring responsibilities come to an end, it can be hard to know what to do next. Having more time to yourself may give you the opportunity for a much-needed rest, but it can also leave you feeling a bit lost and uncertain, with time on your hands to fill. We share some ideas on how to take some practical steps forward and gain perspective for the next chapter of your life. 
Seeing how you feel
If you are used to always thinking about someone else or others, it can be hard to stop and think about what you would like to do now for yourself. See below for answers to some common questions.
Some people find that once they are no longer caring, exhaustion – both physical and emotional – catches up with them and they can feel unwell or run down for a while. 
Some practical matters have to be dealt with fairly quickly, such as making sure you are claiming the right benefits for your situation now you are no longer caring, and dealing with possible changes to your housing situation. However, you do not need to rush into making decisions about other aspects of your life. The following suggestions may be helpful if and when the time feels right.
Press Release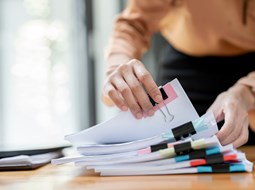 Carers UK responds to the Family Resource Survey
Today, the Family Resources Survey was published with new insights and data on unpaid care, helping us to better understand…
Got a question about caring?
Every day we hear from people who need help with looking after a friend or family member
Become a member for free
Joining Carers UK is free and takes just a few minutes.