Background
Unpaid carers are facing unprecedented financial difficulties because of the UK's current cost of living crisis, piling further stress on those caring for family and friends after an extremely challenging two years caring through COVID-19. Without urgent support from Government, we are now extremely worried that many will simply be unable to cope.
Caring already comes with additional costs that can have a significant impact on carers' finances, and we know many carers suffer financial hardship as a direct result of the care they provide.
Carers told us last year that they were already having to dip into their savings, use credit cards, and cut back on essentials to keep the person they care for warm and healthy. Our Under Pressure: Caring and the cost of living crisis briefing, published in March 2022 and based on a survey of over 3,300 carers, highlighted the increasing pressure on unpaid carers due to rising costs.
In October 2022, we published a new report Heading for Crisis: caught between caring and rising costs, based on a survey of over 13,000 unpaid carers.
1 in 6 (16%) unpaid carers are in debt as a result of their caring role and their financial situation, increasing to 2 in 5 (40%) for unpaid carers in receipt of Carer's Allowance.
The proportion of carers unable to afford their utility bills has more than doubled since last year – from 6% in 2021 to 14% in 2022.
Those in receipt of Carer's Allowance are also more likely to be cutting back on food and heating (35%) compared to all carers (25%). Nearly 8% of unpaid carers in receipt of Carer's Allowance are using food banks to cope with the cost of living crisis, compared to 5% of all unpaid carers.
Carers who care for longer and provide more hours of care per week are more likely to be struggling financially. The proportion of people caring for over 5 years are almost twice as likely to be struggling to afford the cost of food (20%) and be in debt (19%) compared to people caring for less than 5 years (11% and 9% respectively).
Our calls on Government
To ensure carers are supported during this extremely difficult time, we are calling on the UK Government to immediately provide additional and targeted financial support for carers - particularly for those on the lowest incomes. 
In particular, we want Government to take immediate action to ensure that:
1. Unpaid carers with an entitlement to Carer's Allowance receive a top up payment to support them through the winter in recognition of the additional costs they are facing.
2. All benefits, including Carer's Allowance and the Carer Element of Universal Credit, are uprated in line with current levels of inflation before next April – ideally as soon as possible – to ensure that vulnerable groups can survive the winter months. 
3. The earnings limit for Carer's Allowance is raised to the value of 21 hours work a week at the National Living Wage rate (£199.50 at 2022/23 rates), to allow carers to work more hours a week where they wish to do so, without losing their entitlement.
 We are also calling for a number of longer-term measures to ensure that unpaid carers do not end up in poverty and financial hardship in the first place. We would like to see a dedicated National Carers Strategy, measures to support carers to continue and return to paid work, as well as reviewing of the level and eligibility rules for carers' benefits to ensure these adequately value and support unpaid carers so that they can continue to provide care and to look after their own needs and wellbeing.
Read the full report here: Heading for Crisis: caught between caring and rising costs
Joint open letter to the Chancellor
Ahead of the Autumn Statement, Carers UK organised a joint open letter to the Chancellor of the Exchequer, Jeremy Hunt MP. This letter was signed by 66 organisations and highlighted the precarious financial situation of unpaid carers amidst the cost of living crisis. The letter argued for targeted support for unpaid carers to be introduced as part of the Autumn Statement as well as a longer term review of benefits and financial support offered to them.
Read our joint letter here.
News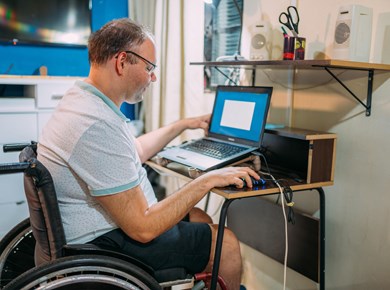 Date announced for Scotland Carers Summit 2023
At the Carers Summit, hear about Scotland's new Carers Strategy, learn about enabling greater independent living through technology, talk about…
Got a question about caring?
Every day we hear from people who need help with looking after a friend or family member
Become a member for free
Joining Carers UK is free and takes just a few minutes.