Dementia and nutrition
When caring for someone with dementia, it's important to understand how you can support them to enjoy meals and eat well. It may also be helpful to understand how to deal with difficulties they might face as time goes on. We hope you will find some of these tips and guidance helpful.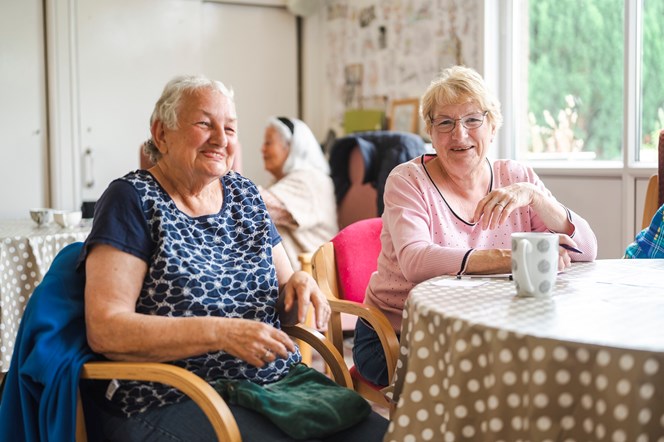 Supporting the person you care for
If you care for someone with dementia, you may be aware that their eating habits seem different from before. Over time, they may find drinking and eating certain foods more trying. 
The changes differ from person to person. One individual may gain weight while someone else may lose weight or just be affected by dehydration.  
This can be upsetting and confusing, but understanding how you can take steps to help the person you care for enjoy their food more and get the nutrients they need can give more peace of mind. 
There are some simple ways that you can help a person with dementia to enjoy meal times and get the best from their diet.