It is important to understand what your rights are as a carer under the Equality Act 2010. We have provided introductory information below with where to go for further detail.
What is the Equality Act 2010?
The Equality Act 2010 was introduced to stop discrimination and promote equality. The Act could help you if you care for someone who is elderly or disabled. It could protect you against direct discrimination or harassment because of your caring responsibilities. This is because you are counted as being 'associated' with someone who is protected by the law because of their age or disability.  If you're treated less favourably than someone else because you're caring for an elderly or disabled person, it is called 'Discrimination by Association'. 
Some examples would be: 
An employer refuses to offer you a job because of your caring responsibilities.

 

You're given a worse service than someone who isn't caring for a disabled person.

 
What steps can I take if I have been unlawfully discriminated against?

Generally speaking, there are six potential steps to challenging discrimination under the Equality Act. In many cases, it will not be necessary to go further than step two. 




Know your rights
Our Being Heard guide provides a comprehensive source of reference on your legal rights, with tips on how to liaise effectively with professionals, make complaints and communicate effectively. We offer bespoke nation versions to reflect the different legislation and processes across the UK: 
Scotland      Northern Ireland      England      Wales      Welsh  
(You can also order printed copies on our shop.) 
The Equality Act and our strategy
In the Equality Act 2010, there are nine protected characteristics that cover age, disability, gender reassignment, marriage and civil partnership, pregnancy and maternity, race, religion or belief, and sex. 
As part of our Vision 2025, we think that caring, unpaid, for disabled, chronically ill or older relatives or friends who need support is missing, and want to see caring become the 10th protected characteristic. While this is a considerable ambition, by setting our sights high we believe it will enable us to achieve much en route to the final goal. 
News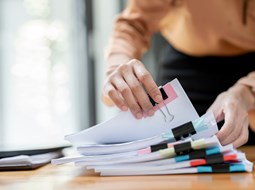 Carers UK encourages contributions for the Carers Challenge: One week left to submit evidence of good practice in supporting carers
01 December 23
Got a question about caring?
Every day we hear from people who need help with looking after a friend or family member
Become a member for free
Joining Carers UK is free and takes just a few minutes.