Jointly makes caring easier, less stressful and more organised by making communication and coordination between those who share the care as easy as a text message.

What carers tell us
Looking after someone can be so complicated. Jointly helps me stay on top of things and share information easily with everyone involved in my son's care."
I think it's a great idea as we use self-directed support and this app is a great way of sharing information with the people I choose. What if something happens to me? Then everything being in my head is no good to anyone. This app will enable me to keep everyone in the loop. Thank you!"
I'm a junior doctor who has just started using your excellent app for the care of my grandfather, and it's been a really useful tool."
How does Jointly work?
With Jointly you can create a circle of care for the person you are looking after. Once you have set up your Jointly circle you can start using Jointly to organise care.
You can use it on your own or you can invite other people to join you and share the care.
Jointly works on iPhone, iPad, Android devices and on most modern web browsers (home computers, laptops, smartphones, tablets, etc).
Simple, intuitive group communication
Communicate with everyone in your Jointly circle at a touch of a button! Simply post a message or upload an image.
Notes
Keep all your notes together - and never lose them again! Create a health log or store bills using text or image entries.
Tasks/lists
Keep organised and on top of things by using tasks and task lists. Simply create a task and assign it to any member of your Jointly circle, including yourself, and monitor its status.
Calendar
Create date/time specific events and invite anyone in your circle. You can also use the field provided to invite people outside your Jointly circle.
Profile page
Store useful information about the person you are looking after and have it available to access any time at a click of a button!
Medications
Use Jointly's Medications feature to keep track of current and past medication of the person you are caring for. You can also upload an image to quickly recognise a medicine.
Contacts list
Jointly allows you to store more useful contacts so that you can access their details anytime, anywhere!
How to get Jointly
Jointly is available to download as a mobile app from Apple and Google Play stores. Available online at www.jointlyapp.com
Jointly works with circles of care. You can purchase a Jointly circle with an one-off payment of £2.99 either through the Apple or Google Play stores or at the Jointly website.
Once you have purchased a Jointly circle for the person you are looking after you can invite as many people as you want to share the care with you. There is no additional cost for you or the people you invite to join you. Alternatively, you can use Jointly on your own to organise the care around someone. In this case you will still need to buy a Jointly circle.
Download the app
Jointly from your employer or service provider
A number of forward thinking employers and service providers (such as local authorities) are offering Jointly free of charge to support their employees or service users with caring responsibilities. Check this list to find out if your employer or service provider is offering Jointly as part of the Digital Resource for Carers.
If you are an employer or service provider and you are interested in offering Jointly please email us at client.services@carersuk.org
Press Release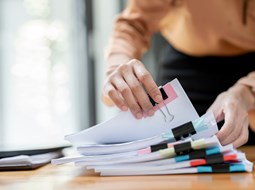 Carers UK responds to Health Foundation's adult social care funding analysis
26 September 23
This report demonstrates the scale of the investment needed in social care to provide a decent standard of living for…
Got a question about caring?
Every day we hear from people who need help with looking after a friend or family member
Become a member for free
Joining Carers UK is free and takes just a few minutes.