Looking after a disabled child?
If you look after a disabled child or children, and have parental responsibility for them, you may benefit from having some extra support to help you manage.


You could arrange to have a parent carer's assessment to see if your own needs are being met. This assessment can be combined with one for the disabled child, and could be carried out by the same person at the same time.
The local council must also be satisfied that the child is a child in need (meeting the terms of the Children's Act).


The local council or trust must then assess:
whether you have any needs for support and what those needs are
whether it is appropriate to provide, or continue to provide, care for the disabled child, in the light of your needs for support.


The parent carer's assessment must also consider:
your wellbeing as the parent carer
the need to safeguard and promote the welfare of the child cared for, and any other child you look after. 


News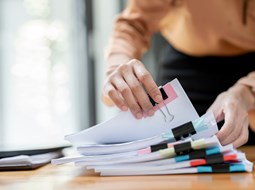 Carers UK encourages contributions for the Carers Challenge: One week left to submit evidence of good practice in supporting carers
01 December 23
Got a question about caring?
Every day we hear from people who need help with looking after a friend or family member
Become a member for free
Joining Carers UK is free and takes just a few minutes.