There may come a time when the person you care for can no longer live at home. This may be because their care needs have increased, or because you're no longer able to provide the care they need. Residential care can be a sensible and realistic option. 

What is residential care?
Residential care means long-term care provided in a care home. It's for people who need substantial help with their personal care. There are two main types of care home: 
Residential - they offer personal care, such as help with washing, dressing, going to the toilet and taking medication. 
Nursing - they provide personal care and also have qualified nurses on duty at all times. They can be suitable for people who require frequent medical attention. 

How will I know if residential care is the right option? 
It might be time to consider residential care if the person you care for: 
is struggling to live at home, even with support

 

has had a 

needs assessment

 that suggested a care home is the best option

 

has a complex medical condition that needs attention both day and night.

 
It might feel hard to think about residential care, and you may have conflicting feelings about it. Carers have told us they experience sadness and guilt, as well as relief the person they care for is getting the level of help they need. Caring can be physically and mentally exhausting, so it's better to arrange residential care rather than struggle on until you reach crisis point. 


"I know that feeling of having a huge weight lifted off your shoulders. It's what I felt when I made the decision that my brother had to be in a care home, and simply could not live independently any longer. I also know the guilt that comes with that decision."  Anon – Forum user

 


If possible, talk to the person you care for about how they feel about moving to residential care and discuss what's best for both of you. It may help to talk to a friend, relative, another carer, or your GP or social worker if you find the thought of a move upsetting or difficult. 
Moving into residential care will often mean your caring role ends or changes. If you'll still be providing care to the person, then you may still be eligible for support from the local council or trust , as well as benefits and rights at work. 
If the person you care for can't make decisions for themselves, then you can make decisions on their behalf if you have power of attorney or you're a court appointed deputy. If you don't have either of these, the care home should still take your feelings and views into account when decisions are made on behalf of the person. Read the managing someone's affairs section of our website to find out more about powers of attorney and deputies. 
How do I find residential care?

 
Your local council or trust can provide a list of care homes in the area, and tell you which ones are within their budget if they're paying towards the cost (see below), or within the budget of the person you look after if they're paying for a place themselves. 
There are different care home regulators across the UK. They inspect care homes and produce reports on them. They have online directories you can use to find care homes near you. 
You can also use the Housing Care services directory which enables you to search online for care homes and care agencies anywhere in the UK.
Sit down with the person you care for to discuss what's important to them. This could include the location, facilities, activities on offer, or cultural or religious requirements, for example. Which of these are essential, and which are desirable?  
When you've made a shortlist of potential homes, go and visit them. Care homes should be happy for you to visit to look around and answer any questions you both may have. Which? has a useful downloadable checklist of questions to ask.
Paying for residential care
The person you look after may qualify for help with the cost of care home fees from their local council or trust (depending on their income and capital), or from the NHS if they have specific medical needs. Or they may have to pay the full costs themselves, known as self-funding. 


How will a move to residential care affect our benefits? 
If you or the person you look after receive any benefits, they may be affected when they move into residential care. Click on the relevant option below for more information.
If the person you look after:  
is a self-funder, they will continue to receive Personal Independence Payment (PIP), Disability Living Allowance (DLA) or Attendance Allowance. 
gets help with the fees from their local council or trust, then the care component of DLA, the daily living component of PIP or Attendance Allowance will stop after 28 days. They might stop sooner than this if the person has been in residential care or hospital in the 28 days before their move to a care home. They will continue to receive the mobility component of DLA or PIP. 
gets NHS Continuing Healthcare, their DLA, PIP or Attendance Allowance will stop after 28 days (or sooner if they have been in residential care or hospital in the 28 days before their move to a care home).  
Although their disability benefits might stop while they're in the care home, the person you look after will still be entitled to them. This means they can claim their benefits for any days they're at home - even if it's just for part of the day.
For example, if the person you look after is in a care home from Monday to Friday and home at the weekends, they can claim their disability benefit for four days a week - Friday, Saturday, Sunday and Monday. If they do this regularly, you may still be able to claim Carer's Allowance. Contact the Carers UK Helpline for help if you're in this situation. 
If the person you look after: 
is a self-funder, and so continues to get their qualifying disability benefit, you can still receive Carer's Allowance if you care for them for at least 35 hours a week. This may be the case if they come home at weekends, for example 
isn't a self-funder and so their qualifying disability benefit stops, then your Carer's Allowance will stop at the same time. 
If you get any means-tested benefits such as Housing Benefit, Council Tax Support or Pension Credit, you may have qualified for extra money paid with them if you were entitled to Carer's Allowance. This extra money is called a Carer Premium or Carer Addition. If your Carer's Allowance stops, you can still get this extra money for eight weeks.  
If you get Universal Credit, this extra money is called a Carer Element. If your Carer's Allowance stops, you can get this additional amount for the rest of your Universal Credit assessment period.  
If the person you look after is your partner, civil partner or spouse, you will no longer be assessed as a couple after they move into residential care. You will both be assessed as single claimants. This may mean your benefits change, or you become entitled to benefits for the first time. Get a benefits check to find out more by using either entitled to or the Turn2Us benefits calculator. Or visit our get in touch page to find out how to get further help. 
News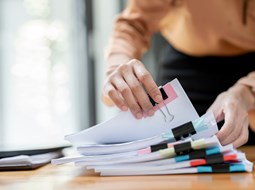 Carers UK encourages contributions for the Carers Challenge: One week left to submit evidence of good practice in supporting carers
01 December 23
Got a question about caring?
Every day we hear from people who need help with looking after a friend or family member
Become a member for free
Joining Carers UK is free and takes just a few minutes.