It's important to recognise when someone needs extra care support especially if their needs are likely to escalate.  Arranging that support can feel like a daunting step to take, but there are a range of options and ways to gain professional assistance to help look after someone. We describe various options you may wish to explore. 
Should I use a care agency? 
If residential care isn't a suitable option for the person you care for, could they benefit from having some additional care and support in the home? Arranging for a regular care worker to provide support is one option perhaps worth considering. One way of accessing this support is by going through a care agency. 
How would I find the right care agency? 
Your local council or trust (if you live in Northern Ireland) should be able to provide you with a list of care agencies in the area. They can advise on suitable care agencies within their budget (if they are helping with the cost) or within the budget of the person you are looking after if they are paying themselves. 
I'd like to do my own research 
You can search for care agencies on the following websites: 
Is it not cheaper to employ a care worker directly? 
Using a care agency can be more expensive than employing a care worker directly. However, it can sometimes be easier because the care agency will deal with all of the employment responsibilities and will provide a replacement if the intended care worker is off work.  
Before signing a contract, make sure you fully understand the agreement you are entering into with the agency and are happy with the requirements and potential fees. For example, you may want to check if there is an 'Introductory Fee' as one of the clauses. If anything is unclear, it is a good idea to seek legal advice from an organisation like  Citizens Advice  or  The Disability Legal Service.   
Where can I find care workers directly? 
Ask your local council or trust (in Northern Ireland) if they hold any information on care workers in the area or you/the person you care for could place a job advert on reputable websites like the government website. 
Here are some useful websites that have helpful information about employing care workers: 
Where can I find out more about directly employing a care worker? 
For more information about this, visit our web page 'Directly employing a care worker'. 
How do I get a break from my caring responsibilities? 
If you feel in need of a break, you should not feel guilty about making this happen. Often it is easier to put the needs of those we care for before our own.  
Understandably recognising you need a break is one thing and making it happen quite another, especially in recent times where some services will not be operating as they were before. 
See our webpage Taking a break for some ideas on how to take some time out. For some tips on ways to get support, from arranging respite to going away, also see our video series. There are more options available than you might expect. 
News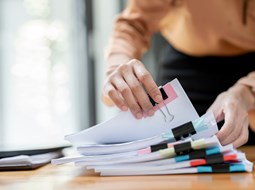 Carers UK encourages contributions for the Carers Challenge: One week left to submit evidence of good practice in supporting carers
01 December 23
Got a question about caring?
Every day we hear from people who need help with looking after a friend or family member
Become a member for free
Joining Carers UK is free and takes just a few minutes.