Join our supportive online community for unpaid carers
Open 24/7, Carers Connect is an online forum for Carers UK members where you can talk about anything related to caring.
Whether you want to chat with other carers, ask questions or simply get how you're feeling off your chest, you'll find support from people who understand.
I no longer feel as lonely since joining this space." (Carers Connect user) 
Our community is open to all carers over the age of 18 and is moderated by Carers UK volunteers and staff. Anyone can browse Carers Connect and read posts, but you will need to be a Carers UK member to post.
Not a member yet? Join us for free.
Getting the most out of Carers Connect
New to Carers Connect and want to know how to get started? Our guidance can help.
To help everyone feel safe and supported on our forum, we ask all Carers Connect users to:
be respectful and supportive
be sensitive to how others may be feeling
use Carers Connect primarily to give and receive support
help to make Carers Connect easy to use for other members.
Please remember that every time you use the community (including private messages) you are agreeing to our Community Guidelines, Membership Terms and Conditions and Privacy and Cookies Policy.   
If you are new to Carers Connect, why not say a little about yourself and what prompted you to join? To do this: 
Click on the 'New to Carers Connect' category
Click on '+ New Topic'
Type a title such as 'I'm new here'
Type your message
Click on the blue '+'
To help you stay safe online, we suggest you don't share too many personal details - such as your full name and address.
As well as adding your own posts, we encourage you to join in the conversation and interact with others. Here's how to reply to an existing thread:
Click on the topic you wish to respond to.
Below any of the posts in the topic, click on 'Reply'.
Type your message and click on the blue 'Reply' button.
If you want to show someone support or encouragement, click on the heart symbol below the post to 'like' it.
Need more information and support?
If you need information and advice related to your caring role, our Help and Advice pages cover a range of topics relevant to carers, including financial support, practical help, health, wellbeing and more.
You can also contact our Helpline at advice@carersuk.org
News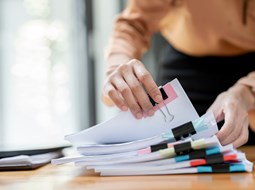 Carers UK encourages contributions for the Carers Challenge: One week left to submit evidence of good practice in supporting carers
01 December 23
Got a question about caring?
Every day we hear from people who need help with looking after a friend or family member
Become a member for free
Joining Carers UK is free and takes just a few minutes.