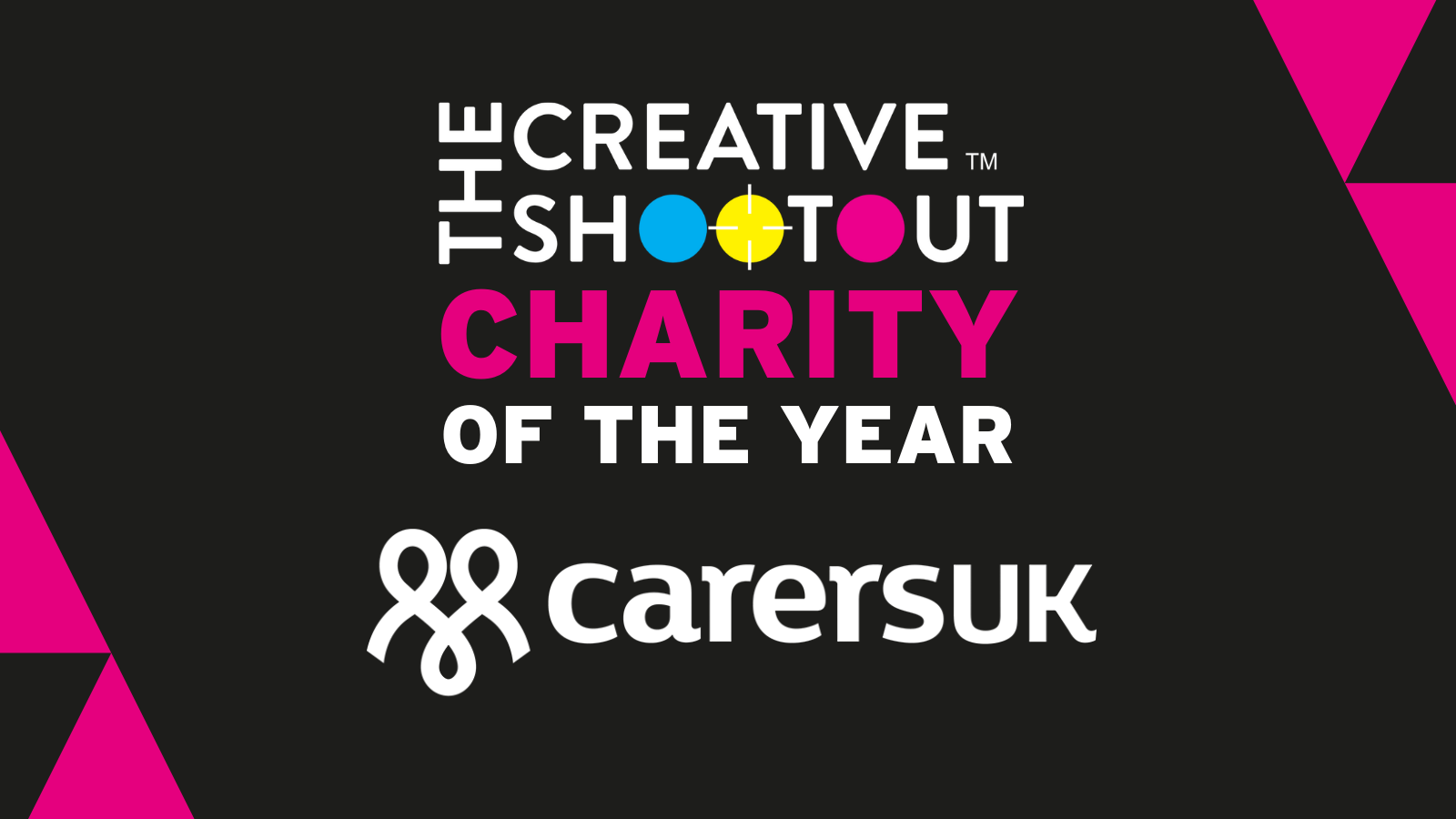 Carers UK has been selected as The Creative Shootout's Charity of the Year and is set to receive dedicated marketing expertise, including a creative campaign to raise awareness of the unique health challenges facing unpaid carers.
This follows the announcement by The Creative Shootout earlier this year that 'The Nation's Health' is the theme for the awards.
The awards, which launched in 2016, will bring together top agencies from across the marketing spectrum to come up with a campaign that will increase awareness and understanding of unpaid carers. A shortlist of eight agencies will get the opportunity to pitch their ideas to support the charity at an event in January 2024.
The event will take place in front of a live audience and agencies will be asked to respond to a brief set just four hours earlier by Carers UK. Each agency has eight minutes to present their campaign idea, and the winning agency will be named on the night.
The agency will then go on to work together with Carers UK to bring the campaign to life and will be supported by a range of partners including The Guardian.
Helen Walker, Chief Executive at Carers UK, said:
"We are hugely excited to be the Creative Shootout's Charity of the Year. This is a transformative opportunity for the best creative talent in the industry to share their visions of ways we can reach more unpaid carers and support them to identify their caring role and better look after their health. It's sure to throw up some fantastic ideas and initiatives that will help the 5.7 million carers across the UK get the support they need."
Johnny Pitt, Founder of The Creative Shootout, said:
"5.7 million carers in the UK is a figure that will shock many. But if we think about it, most of us have cared for a loved one, or know someone who has. So when we think about 'the nation's health', the millions of people who quietly get on with the selfless act of love and service, with conditions made even more difficult in a cost of living crisis, have never needed more recognition."
Charities that have benefited from The Creative Shootout in the past include UNICEF, Time to Change, FareShare, A Plastic Planet, Crisis and, most recently, FoodCycle.