State of Caring conference 2022
A better future: meeting the challenges of carers
Thursday 10 November 2022
About the conference
Building on the success of our two online State of Caring conferences, this year Carers UK will bring together key speakers and sector leaders who will take stock of the challenges faced by carers, but also the new learning, opportunities, trends and ways of working that are currently in place and will emerge in the near future.
Whether you are a commissioner, practitioner or service provider, this online conference is for you.
For more details please contact: stateofcaring@carersuk.org
Programme
The pressures on carers have never been greater but there are new opportunities to build support for carers.
The State of Caring conference 2022 this year will look at policy and practice including:
social care delivery including assessments and breaks
social care and health innovation
the costs of care and funding reforms
health and care integration
the new Integrated Care Boards, Partnerships and Health and Care Act provisions
new trends in the workplace
new developments in equalities.
Through a mixed format of keynote sessions and facilitated workshops, we will be taking stock of new employer practices supporting carers in the workplace, as well as continuing our strong theme of digital support for carers.
Prices
Fees include attendance at all sessions.
Carers UK Affiliate members get an exclusive discount. To find out more about joining Carers UK as an Affiliate member click here.
| | |
| --- | --- |
| Affiliate member - early bird | £135 plus VAT |
| Affiliate member - standard fee | £160 plus VAT  |
| Non-affiliate - early bird | £160 plus VAT  |
| Non-affiliate - standard fee  | £185 plus VAT |
*Early bird discount ends Friday 26 August
Bursary places for carers
Carers UK is offering a limited number of bursary places to carers who would not otherwise be able to attend. If you are a carer and you would like to apply for a bursary place please download the form and submit it to stateofcaring@carersuk.org
Applications for bursaries will only be considered before 26 August 2022.
Cancellation policy
All cancellations must be made in writing or by email and must be received no later than 30 September 2022 (refund requests within the required period of notice will be subject to a £30 administration fee).
After this date the full fee remains payable, but you can send an alternative delegate provided you confirm this in writing or by email before the day of the conference. Please get in touch at  stateofcaring@carersuk.org
Press Release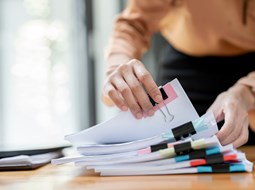 Landmark Carer's Leave Bill passes all stages in the House of Commons
The Carer's Leave Bill, which could see more than two million working carers get crucial access to one week of…
Got a question about caring?
Every day we hear from people who need help with looking after a friend or family member
Become a member for free
Joining Carers UK is free and takes just a few minutes.