One of the biggest drivers of financial stress has been the increasing cost of energy bills in the UK. 
This has placed huge pressure on day-to-day living costs. It is a fast-moving situation, and this can add to the challenges of managing such a change emotionally as well as financially.
If you are struggling with your energy costs, there are some measures in place – those proposed by the UK Government to help with short-term costs of energy bills, as well as various potential ways you could try to tackle fuel poverty and large bills.
We are aware that many of these measures are subject to change and we will endeavour to keep you updated as quickly as possible on potential support that could be available to you as a carer, or for the person you care for.
Click the sections below to read more about different ways to get help with our energy bills. 
News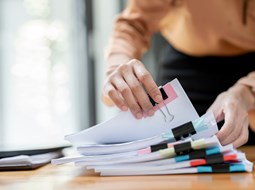 Carers UK encourages contributions for the Carers Challenge: One week left to submit evidence of good practice in supporting carers
01 December 23
Got a question about caring?
Every day we hear from people who need help with looking after a friend or family member
Become a member for free
Joining Carers UK is free and takes just a few minutes.