Your time, skills and experience can help us make sure no one has to care alone
We have a dedicated team of volunteers working across Wales to champion carers across Wales. They raise awareness of caring and Carers Wales, campaign for improved carers' rights, fundraise for our work and connect carers with the right information and support they need. 
As a volunteer champion, we will support you to use your skills to help make life better for carers. Along the way, you'll also develop new skills and make new friends.  
Whether you've only a few hours to spare or can make a longer commitment, there will be a valuable part for you to play. Click on the links below to find out more and apply or contact us at volunteer@carerswales.org 
To find out more and apply for our volunteering roles, click on 'Learn more'


Spread the word in your community
As a Community Champion, you'll help connect carers to valuable support and information by distributing Carers Wales' materials – such as leaflets and posters – within your community and hold information stands where carers will be. 


Use your experience to make a difference
As an Carer Voice Champion, you'll help influence campaigns, services and resources to provide the best possible support for carers. 


Be there for someone
As a Listening Support Volunteer, you will provide a listening ear and emotional support to unpaid carers signed up to our Listening Support Service.


Be a voice for carers in the workplace
As a Workplace Champion you are the vital link between Carers UK and your colleagues. You'll spread the word about caring and raise awareness in your workplace.

Sign up and champion carers across Wales
Just fill in this quick form and start making a difference for carers in Wales!
Press Release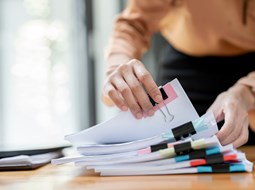 Majority of unpaid carers worry about whether their loved ones are getting good nutrition and hydration
Carers UK is releasing research which uncovers a lack of confidence in how to address malnutrition and under-nutrition amongst unpaid…
Got a question about caring?
Every day we hear from people who need help with looking after a friend or family member
Become a member for free
Joining Carers UK is free and takes just a few minutes.