From yoga to singing, and first aid to photography, there's something for everyone. We add new sessions every week so keep an eye on this page for more!
Please note that all our sessions have automated closed captions from Rev.
September sessions
Join us for series of six cartoon workshops led by Steve Marchant from the Cartoon Museum. Take a break and get creative, whatever your drawing ability.  All that's needed is a pencil, paper and a willingness to get stuck in.  
Over six sessions, you'll explore the world of cartoons and build your skills and confidence with drawing your own.  This series is limited to 15 registrants for all 6 sessions, on a first come first serve basis.  As places are limited, please let us know if you can no longer make it, so we can offer the space to someone else. This session is now fully booked
Note on signing up to our sessions
Our Share and Learn events are generally bookable via Zoom. Once you have registered by clicking the "Book here" option of the session you wish to attend, you will be sent a confirmation email with a Zoom "join meeting" link. Please note you may not receive your link straight away. If you have registered during the weekend or during out of office hours, you will receive a confirmation email as soon as possible. You will need to register for each Share and Learn individually.
Session recordings
To help more carers enjoy the benefits of Share and Learn, some sessions will be recorded. Only the speaker/facilitator's section will be publicly shared. If you do not wish to be recorded, you are welcome to turn off your camera/audio during this part of the session.
Want to chat with other carers?
As well as Share and Learns, we run weekly online Care for a Cuppa sessions, where you can meet other carers, share experiences and find mutual support. 
Carers Scotland and Carers Northern Ireland also run Care for a Cuppa sessions for carers based in Scotland and Northern Ireland.
Our sessions across the UK
Relaxation classes for carers in Northern Ireland and Scotland
Feeling stressed but struggle to find time to relax? Our relaxation classes for carers take place on alternate Wednesday/Thursday evenings each week at 7pm via Zoom. If you wish to register for a class or for more information, please email geraldine.green@carersni.org
Me Time for carers in Wales
Our Me Time sessions run by Carers Wales are a series of online activities to support your wellbeing. Activities range from practical advice on carers' rights and caring, to emotional and physical wellbeing sessions like mindfulness and dance, to creative opportunities like crafting and cooking. See what's on.
Press Release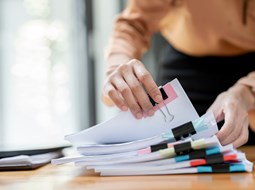 Carers UK responds to Health Foundation's adult social care funding analysis
26 September 23
This report demonstrates the scale of the investment needed in social care to provide a decent standard of living for…
Got a question about caring?
Every day we hear from people who need help with looking after a friend or family member
Become a member for free
Joining Carers UK is free and takes just a few minutes.