March Care for a Cuppa dates
Monday 20 March, 3-4pm - Book here
Care for a Cuppa for former carers - Wednesday 22 March, 3-4pm
Are you a former carer?  We hear from many people that the end the end of your caring role can be a difficult time and may take some adjusting to. We hope you will be able to join us for a special Care for a Cuppa where you can spend time talking with others who understand the particular challenges you may face when caring comes to an end. Book here.
Monday 27 March, 3-4pm - Book here
April Care for a Cuppa dates
Monday 3 April, 11am-12noon - Book here
Tuesday 11 April, 3-4pm - Book here
Monday 17 April, 3-4pm - Book here
Evening Care for a Cuppa - Thursday 20 April -7.30-8.30pm
Come join this evening Care for a Cuppa to meet other carers, share experiences, and find mutual support. Everyone is welcome to attend, and we particularly encourage working carers to join us. Book here
Monday 24 April, 3-4pm - Book here
Thank you so much for your support. I just love these sessions. It make me feel part of civilization - otherwise I would be on my own."
(Care for a Cuppa attendee)
How to sign up
If you would like to join, please register by clicking the "Book here" option of the session you wish to attend, and you'll be sent a confirmation email with details on how to join the chat and a Zoom "join meeting" link. The confirmation email is sent one week prior to each session, and you will also receive an email reminder in the morning of the session. Please also check your spam folder. If you have registered during the weekend or during out of office hours, you will receive a confirmation email as soon as possible. You will need to register for each Care for a Cuppa individually.
Before joining Care for a Cuppa, read our guidelines for our online chats here.
All our sessions have automated closed captions from Rev.
Carers UK is partnering with Regina Blitz for eight months to raise awareness of caring across the UK and help carers to recognise their caring role. Regina will be supporting the Carers UK Care for a Cuppa sessions from August 2022 to March 2023 and will be giving away gift bags to carers who register to receive one. 
Press Release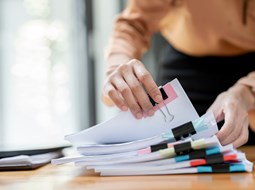 Carers UK responds to the Chancellor's Spring Budget
Today's Spring Budget was unveiled by The Chancellor of the Exchequer, Rt. Hon. Jeremy Hunt MP. Carers UK is disappointed…
Got a question about caring?
Every day we hear from people who need help with looking after a friend or family member
Become a member for free
Joining Carers UK is free and takes just a few minutes.