From yoga to singing, and first aid to photography, there's something for everyone. We add new sessions every week so keep an eye on this page for more!
Please note that all our sessions have automated closed captions from Rev.
September sessions
The ideal weekly opportunity to focus on your mental and physical wellbeing. These mindful, and restorative classes are geared towards complete beginners with no prior Pilates experience, and will give an in-depth, full introduction to the Pilates method. Emma Marks has been teaching Pilates for over 5 years and loves nothing more than sharing this feel-good movement practice with others. She would like to invite carers to join her for these welcoming sessions, and to enjoy this restorative, yet energising movement system. Booking is limited to 30 participants per session. Book here
Come and join us for a Daytime Disco session delivered by Pasna from Weekday Wow Factor! This will be a fun and energising session to uplift your spirits! We will be meeting new people, picking upbeat songs together to listen, tap feet or even have a wee dance from the comfort of your own homes! 
This session has a Hawaiian theme so feel free to dig out your colorful tops or t-shirts to get into the mood. We're taking song requests, so let us know your favourite and we'll try to play it! Due to time constraints, we're only able to accept one song request per person (or two if the person you care for is also joining). Please email requests to membership@carersuk.org. Book here
Join us for series of six cartoon workshops led by Steve Marchant from the Cartoon Museum. Take a break and get creative, whatever your drawing ability.  All that's needed is a pencil, paper and a willingness to get stuck in.  
Over six sessions, you'll explore the world of cartoons and build your skills and confidence with drawing your own.  This series is limited to 15 registrants for all 6 sessions, on a first come first serve basis.  As places are limited, please let us know if you can no longer make it, so we can offer the space to someone else. This session is now fully booked
Note on signing up to our sessions
Our Share and Learn events are generally bookable via Zoom. Once you have registered by clicking the "Book here" option of the session you wish to attend, you will be sent a confirmation email with a Zoom "join meeting" link. Please note you may not receive your link straight away. If you have registered during the weekend or during out of office hours, you will receive a confirmation email as soon as possible. You will need to register for each Share and Learn individually.
Session recordings
To help more carers enjoy the benefits of Share and Learn, some sessions will be recorded. Only the speaker/facilitator's section will be publicly shared. If you do not wish to be recorded, you are welcome to turn off your camera/audio during this part of the session.
Want to chat with other carers?
As well as Share and Learns, we run weekly online Care for a Cuppa sessions, where you can meet other carers, share experiences and find mutual support. 
Carers Scotland and Carers Northern Ireland also run Care for a Cuppa sessions for carers based in Scotland and Northern Ireland.
Our sessions across the UK
Relaxation classes for carers in Northern Ireland and Scotland
Feeling stressed but struggle to find time to relax? Our relaxation classes for carers take place on alternate Wednesday/Thursday evenings each week at 7pm via Zoom. If you wish to register for a class or for more information, please email geraldine.green@carersni.org
Me Time for carers in Wales
Our Me Time sessions run by Carers Wales are a series of online activities to support your wellbeing. Activities range from practical advice on carers' rights and caring, to emotional and physical wellbeing sessions like mindfulness and dance, to creative opportunities like crafting and cooking. See what's on.
News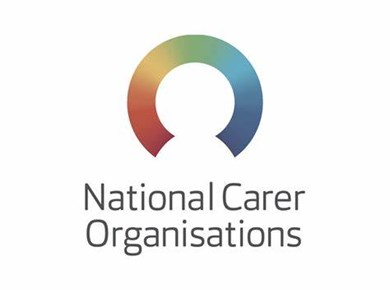 National Carer Organisations response to the Scottish Government's consultation on a Fairer Council Tax
21 September 23
Read the response from Carers Scotland and the other National Care Organisations in full here.
Got a question about caring?
Every day we hear from people who need help with looking after a friend or family member
Become a member for free
Joining Carers UK is free and takes just a few minutes.