From wellbeing activities such as yoga and mindfulness to carer information sessions run by our Helpline advisers, there's something for everyone. We add new sessions every week so keep an eye on this page for more!
Please note that all our sessions have automated closed captions from Rev.
December sessions
Mindfulness offers easy to follow techniques to help find relaxation and some peace of mind whenever there are feelings of stress or worry. When our attention is focused on the present, we become aware of a stable space, where we feel calmer, can see more clearly and make more satisfying choices. Join Mike from Peace of Mind Now for a 90-minute workshop to reinforce your mindfulness. This event is limited to 20 participants. Book here
In this Yoga session you will be taken through gentle stretches to relieve your physical stress, breathing techniques to promote calmness, yoga poses to improve posture, and periods of meditation for relaxation. Sangeeta is an experienced yoga teacher who has trained for many years in India and taught worldwide. She will guide you through a different themed class each time, enhancing your understanding and experience of the holistic practice of Yoga. Sangeeta's practice focuses on a moving meditation with dynamic and static postures, that allow the body, mind, and breath to become one through explorative yoga poses, chanting, pranayama, meditation, and Yoga-Nidra. No previous experience necessary. Booking is limited to 30 participants. 
Join us to get into the festive spirit with Orchestra Vitae who will be once again introducing some excellent music for your mood and mental health, this time bringing some additional seasonal cheer! Orchestra Vitae is a London-based ensemble whose ambition is to bring classical music to as wide a range of people as possible, especially those who might find it difficult to attend concerts in person. From classical to contemporary pieces, enjoy music that will both relax, inspire and get you in the seasonal spirit. Book here 
Note on signing up to our sessions
Our Share and Learn events are generally bookable via Zoom. Once you have registered by clicking the "Book here" option of the session you wish to attend, you will be sent a confirmation email with a Zoom "join meeting" link. Please note you may not receive your link straight away. If you have registered during the weekend or during out of office hours, you will receive a confirmation email as soon as possible. You will need to register for each Share and Learn individually.
Session recordings
To help more carers enjoy the benefits of Share and Learn, some sessions will be recorded. Only the speaker/facilitator's section will be publicly shared. If you do not wish to be recorded, you are welcome to turn off your camera/audio during this part of the session.
Want to chat with other carers?
As well as Share and Learns, we run weekly online Care for a Cuppa sessions, where you can meet other carers, share experiences and find mutual support. 
Carers Scotland and Carers Northern Ireland also run Care for a Cuppa sessions for carers based in Scotland and Northern Ireland.
Our sessions across the UK
Relaxation classes for carers in Northern Ireland and Scotland
Feeling stressed but struggle to find time to relax? Our relaxation classes for carers take place on alternate Wednesday/Thursday evenings each week at 7pm via Zoom. If you wish to register for a class or for more information, please email geraldine.green@carersni.org
Me Time for carers in Wales
Our Me Time sessions run by Carers Wales are a series of online activities to support your wellbeing. Activities range from practical advice on carers' rights and caring, to emotional and physical wellbeing sessions like mindfulness and dance, to creative opportunities like crafting and cooking. See what's on.
News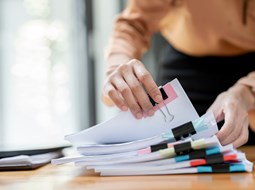 Carers UK encourages contributions for the Carers Challenge: One week left to submit evidence of good practice in supporting carers
01 December 23
Got a question about caring?
Every day we hear from people who need help with looking after a friend or family member
Become a member for free
Joining Carers UK is free and takes just a few minutes.