An adult carer support plan (ACSP) is an opportunity to discuss with the local council what support or services you need.  
This will look at how caring affects your life, including your physical, mental and emotional needs, and whether you are able or willing to carry on caring.
If you are a young carer under 18 (or aged 18 but still at school) this is called a young carers statement.
For ease of reference we have used Adult Carers Support Plan to refer to both adult carer support plans and young carers statements, unless otherwise indicated.
Press Release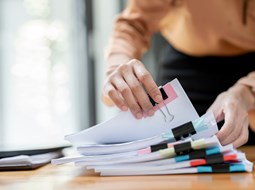 Carers UK responds to the Family Resource Survey
Today, the Family Resources Survey was published with new insights and data on unpaid care, helping us to better understand…
Got a question about caring?
Every day we hear from people who need help with looking after a friend or family member
Become a member for free
Joining Carers UK is free and takes just a few minutes.