Our approach to policy work
We've been campaigning with carers for 50 years, transforming understanding and winning critical developments in carers' rights.
In these challenging times, our work has never been more important as we seek to protect these rights, while pressing ahead to break new ground.
We are able to speak with authority in our policy and campaigning work because we are grounded in the reality of carers' experiences, backed up with vital evidence through our research.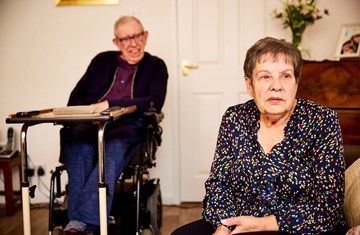 The latest from the policy & research library
Report
An evaluation of the Carers Active campaign
28 September 23
This report provides an interim update on the reach and impact of the three-year Carers Active Campaign being run by…
Got a question about caring?
Every day we hear from people who need help with looking after a friend or family member.
Become a member
Joining Carers UK is free and takes just a few minutes.