Young Carers Package
All young carers aged 11-18 can try out a special range of free opportunities available through the Young Carers Package. This a package of non-cash benefits is part of the Scottish Government's commitment to supporting young carers. This commitment also includes the Young Carer Grant, for young people aged 16-18, with a significant caring role. 
Young Carer Grant
The Young Carer Grant was introduced on 21 October 2019.  Young Carer Grant is a yearly payment worth £359.65 in 2023/24 for young carers who live in Scotland.
You can get Young Carer Grant if all of these apply:
you live in Scotland
you're 16, 17 or 18 years old
you've been caring for one or more people for around 16 hours a week, for the last 3 months.  Caring can include supporting either the physical or mental health and wellbeing of someone (or both). 
the person or people you care for are getting certain benefits
you're not already getting Carer's Allowance
The person or people you care for must have been getting one or more of these benefits for at least the last 3 months:
the daily living component of Personal Independence Payment (PIP)
the middle or highest care rate of Disability Living Allowance (DLA), including Child Disability Living Allowance
Attendance Allowance
Armed Forces Independence Payment
Constant Attendance Allowance
Social Security Scotland have put together information and examples of what a young carer is to help you see if you or someone you know might qualify for the Young Carer Grant.  You can find these by clicking here.
Applying for the Young Carer Grant
You can apply:
by phone on 0800 182 2222
if you're a British Sign Language user, you can use the contactSCOTLAND app to contact Social Security Scotland by video relay.
by filling out a paper form
Find out all you need to know about the Young Carer Grant on mygov.scot 
Other support for young carers
The support also includes a young carer element to the Young Scot National Entitlement Card and, in 2021/22, concessionary bus travel. You can find out more here.
News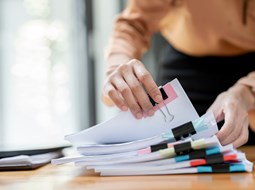 Carers UK encourages contributions for the Carers Challenge: One week left to submit evidence of good practice in supporting carers
01 December 23
Got a question about caring?
Every day we hear from people who need help with looking after a friend or family member
Become a member for free
Joining Carers UK is free and takes just a few minutes.