Helen Barnard - Steering Group Chair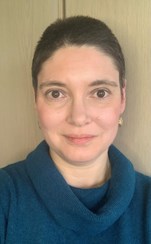 Director of Policy, Research and Impact at the Trussell Trust
Helen Barnard previously worked as Director of Research and Policy at Pro Bono Economics and Associate Director of the Joseph Rowntree Foundation (JRF). Helen is a leading national expert on poverty, inequality and social policy. Her extensive body of written work and regular media contributions have covered poverty, destitution, labour markets, housing and social security. She is author of Want, A New Beveridge Report and on the Board of Trustees for the National Centre for Social Research.
Les Allamby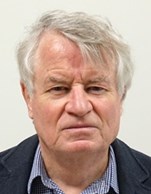 Discretionary Support Commissioner and former Chair of the Independent Review of Welfare Mitigations NI
Les Allamby was the Chief Commissioner of the Northern Irish Human Rights Commission from September 2014 to August 2021. He is a solicitor and formerly the Director of the Law Centre (Northern Ireland), vice chair of the Social Security Advisory Committee, a member of the Legal Services Commission and Chair of the Social Security Standards Committee. He recently chaired an independent panel for the Department for Communities to recommend further social security mitigations for Northern Ireland. Les is currently the Chair of NIACRO and the Discretionary Support Commissioner.
Pat Austin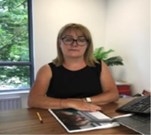 NI Director at National Energy Action
Pat Austin has been Director of National Energy Action (NEA) Northern Ireland for 17 years.
She is an Economics graduate of Queen's University Belfast. After graduation she spent a year teaching before moving into the voluntary sector. She has also trained as a social worker and holds a Diploma in Social Work.
Before starting with NEA, Pat spent 10 years at Help the Aged where she managed their advice and advocacy services.
Fiona Collie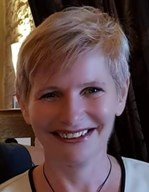 Head of Policy and Public Affairs at Carers Scotland
Fiona Collie is Head of Policy and Public Affairs for Carers Scotland and Northern Ireland. She has worked with Carers Scotland for over 20 years and with carers and disabled people in a range of paid and unpaid voluntary sector roles throughout her career. Fiona has been strongly involved in Scottish campaigns and policy development in a wide range of areas including on welfare mitigation and new disability and carer benefits in Scotland. Amongst other things, she is a member of the Disability & Carers Benefits Expert Advisory Group, the Minimum Income Guarantee Steering Group, the Carers Benefits Advisory Group, all three of which provide advice to Scottish Ministers on the development of financial support for carers, disabled and older people.
Jonny Currie     
NI Network Lead at the Trussell Trust
Jonny Currie is Northern Ireland Lead for the Trussell Trust. The Trussell Trust is an anti-poverty charity that supports a network of food banks across the UK while also campaigning for an end to the need for emergency food. He is also Joint Chair of YMCA Ireland and an independent member of Ards and North down Policing and Community Safety Partnership.
Dr Ciara Fitzpatrick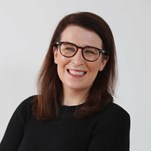 Lecturer at the School of Law, Ulster University
Dr Ciara Fitzpatrick is a lecturer in Law at the School of Law, Ulster University. She previously worked as Communications and Policy Officer at Law Centre NI and is a founding member of the Cliff Edge Coalition – a multi-organisation campaigning for strengthen welfare support in Northern Ireland.
Orla Fitzsimons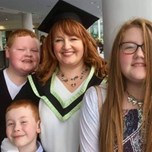 Unpaid carer
Orla Fitzsimons is a parent carer for her son Finn, who is 16 and has disabilities and additional needs. She is a Community Children's Nurse, with over 25 years experience working with children and young people with disabilities and their parent carers. In 2014 she founded the social enterprise Parent Action CIC – a human rights based organisation which enables and empowers parent carers of children and adults with disabilities/additional needs to advocate for their child's rights in vital public services.
Dr Colin Harper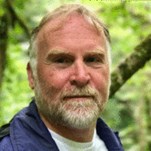 Trustee at Carers UK
Dr Colin M Harper is carer for a friend with multiple disabilities and previously cared for his parents. He is a trustee and non-executive director of Carers UK and chair of the Carers NI Council. Colin is also the Chief Executive of a charity in Northern Ireland and an Honorary Lecturer in Social Policy at Queen's University Belfast.
Natasha McClelland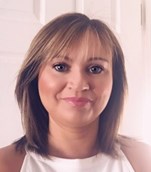 Unpaid carer
Natasha McClelland is an unpaid carer with a strong desire for carer advocacy. Professionally, Natasha is a social scientist and she has completed a multi-disciplinary Doctor of Philosophy degree at Ulster University in food poverty. She was an active member of the Causeway Food Forum in Causeway Coast and Glens Borough Council.
Anne-Marie Murphy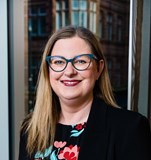 Director of Strategy and Emerging Markets at the Consumer Council Northern Ireland
Anne-Marie Murphy is Director of Strategy and Emerging Markets at the Consumer Council, responsible for strategic leadership of consumer concerns in the areas of EU Exit, cost of living, food affordability and accessibility and emerging markets. Anne-Marie previously worked in economic development and communications.
Laura Bennett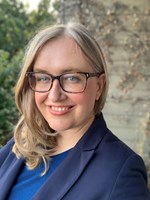 Head of Policy and Public Affairs (maternity cover) at Carers UK
Laura joined Carers UK in March 2023, covering Tamara Sandoul's maternity leave until January 2024. Laura has worked in policy and public affairs for 10+ years, at Carers Trust, Sense, and for charities improving end of life care, and older people's rights. She also worked for a local Mind delivering legal advice and information; and ran the UK's only mental health infoline for women. Laura is an unpaid carer.
Karen Sweeney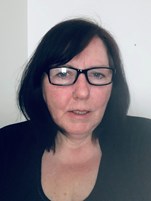 Director of the Women's Support Network NI
Karen Sweeney has been the Director of the Women's Support Network (WSN) since May 2014. She has over twenty years' experience working with the women's sector in a variety of settings and recently sat on the co-design groups for both the Gender Equality and Anti-poverty Social Inclusion Strategies in Northern Ireland. Prior to taking up her current position in WSN Karen worked for the Training for Women Network (TWN) for fourteen years, working specifically with the development and management of women's community based projects.
Dr Juliet Stone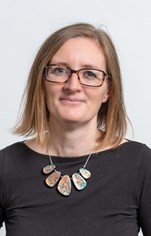 Research Associate at the Centre for Research in Social Policy, Loughborough University
Dr Juliet Stone is Senior Research Associate at the Centre for Research in Social Policy, Loughborough University. She has a background in social epidemiology, and her current work focuses on quantitative analysis of poverty and income adequacy, with a particular interest in analysing inequalities from a life course perspective.
You can stay up to date with the latest news from the Commission here.