Caring responsibilities can leave people feeling isolated, anxious or just in need of someone to talk to. As a Listening Support Volunteer, you'll offer unpaid carers the opportunity to share what's going on in their lives and provide them with much-needed emotional support over the phone.
How to apply
If you would like to apply for this role and are based in England, Northern Ireland and Scotland, please complete our online application form using the button below. If you are based in Wales and are interested in volunteering as a Listening Support Volunteer, please email volunteer@carerswales.org to request an application form.
Please note we are not actively recruiting for this role at the moment. If you would like to be notified when this role reopens, please email listeningsupport@carersuk.org 
We will be in touch within seven working days to discuss your application. All volunteers must be over 18 years old. Suitable applicants will be invited to an informal interview and DBS checks and reference checks will be conducted for all successful applicants. Carers UK offers equal opportunities to everyone who wants to volunteer. 
If you have any further questions, please email us at listeningsupport@carersuk.org 
About our funders

The Listening Support Service is supported by Marie-Louise von Motesiczky Charitable Trust and, in Wales, by the Welsh Government. 
Marie-Louise von Motesiczky Charitable Trust is named after the acclaimed artist Marie-Louise von Motesiczky (1906-96), who cared for her mother in later life and produced several portraits of her. 
The Listening Support Service in Wales is funded by the Welsh Government through the Sustainable Social Services Third Sector Grant. 
Press Release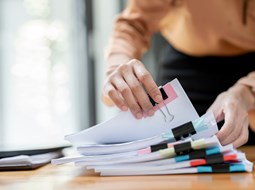 Carers UK responds to the Family Resource Survey
Today, the Family Resources Survey was published with new insights and data on unpaid care, helping us to better understand…
Got a question about caring?
Every day we hear from people who need help with looking after a friend or family member
Become a member for free
Joining Carers UK is free and takes just a few minutes.