Redridge

Online

Member



Sat Feb 24, 2018 2:40 pm
I am both disabled myself & also carer for my disabled wife. I bought my last car, a Suzuki Wagon R, brand new 16 years ago and it has served our needs perfectly. I have not found any car better than we already have for our needs. Its still reliable & still passes its MOT test every year but it is obviously not going to last forever. Now I have reached an age where I am thinking maybe its time to get a newer car as it will probably be my last as I dont think my old faithful will last me until its time to give up driving. I was thinking of looking for a decent used car about 2 or 3 years old as cars lose so much of their value in the first few years but I am thinking that a good used but fairly new car would probably last us as long as I would still want to drive. The trouble is, I have never seen another car which is half as good as the one we already have as far as its suitability for our needs is concerned. I wondered if anyone who is more up to date with whats available in todays modern cars could give me some advice of any vehicle that would be suitable for our needs. Maybe you think the type of car you drive may suit us and could recommend it? The thing about the old Wagon R is its like a box on wheels. Fold the rear seats down and its as large as a van but with the front seat comfort of a car. If they still made them, I would buy a new one but sadly, they no longer manufacture them.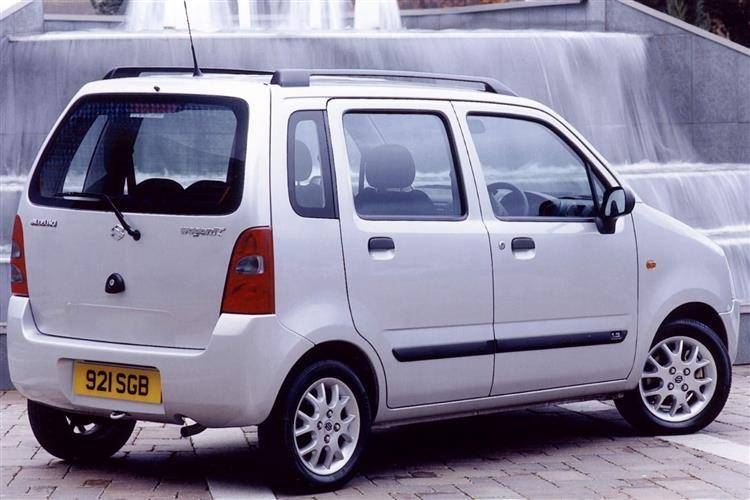 OUR NEEDS ARE AS FOLLOWS.
Suitable for disabled driver & disabled passenger. Not totally wheelchair dependant but very limited mobility & movement.
Wide opening front doors.
Low enough sill height to be able to get arthritic hips, knees etc inside.
High up seating so seat height is level with us in standing position so we can easily slide into car.
Hatchback with low lip to enable easy lifting of disabled aids into car.
Ability to fold down rear seats as there are only 2 of us & room needed for carrying disabled aids.
Room enough in back for a wheelchair, a 4 wheel walker & a boot scooter.
Automatic transmission.
Petrol engine.
Any advice welcome & I would think could be of benefit to many here as well as myself. THANK YOU.