Sajehar

Online

Member



Wed May 17, 2017 2:28 am
Always better late than never, with or without red filters... the cheats! I thought those red ice bergs were full of iron oxide, or potassium permanganate or something. Probably just as well they're not? Red filters sound innocent by comparison.
Alien worlds indeed. Who needs them when we have them on our own door steps, as this Rosemary inspired thread proves.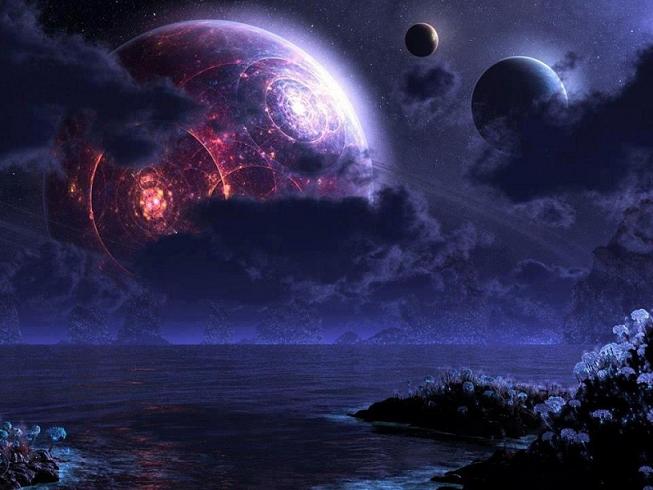 "Wot planet are we on?"
"How should I know… this Sat Nav has gone tits up again. I told you to buy a BFIMS system instead."
"On my wages!"
The proposed London Garden Bridge in the future, after tory cuts see to it that all the NOT-JAMs desert London, including the gardeners. Japanese knot weed takes over with predictable results.
All office and City of London staff fall foul of the plague due to insanitary conditions as no cleaners left either, but rats thrive. London is declared a no-go zone by the WHO (world Health Organisation) and quarantines it with the help of NATO and the Chinese Army, the latter wanting to protect their investments in England as they now own over two thirds of it.
"London, London, London calling… are you receiving me." The rest of the world isn't listening, because it no longer operates on satellite. The tory's cut all subsidies and investment in the new BFIMS (Babel fish intercontinental Multidimensional Server) technology preferring instead to invest in promoting fox hunting as a tourist attraction to the world's elite. The world's elite decided fox hunting wasn't exciting enough and settled for hunting humans as much more sporting. Such behaviour was excused amongst themselves by that horey old chestnut of keeping the population down…. And the plebs love it really; brings a bit of much needed excitement into their dreary little lives.... or so the Mysterious They say.
Don't cha just love a bit of good old fashioned dystopia (with apologies to Douglas Adams and all Babel fish everywhere.)
Any more bergs in the offing? You do seem to have an eye for them.