Cats ? For All Forum Lovers Of Those Little Darlings ! Or , Over Pampered Fur Balls ?
Posted: Fri Feb 01, 2019 5:24 pm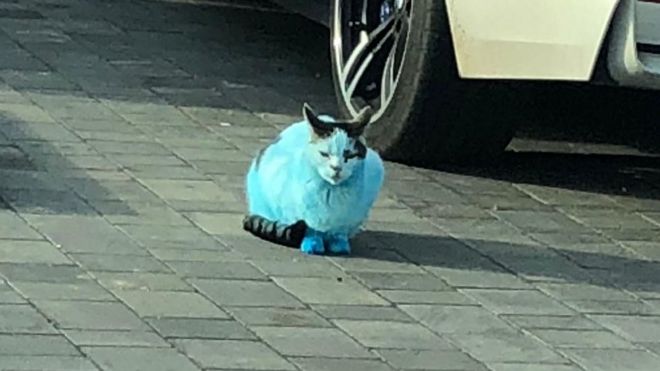 Cats and dogs were left resembling " Smurfs " when the air turned blue in a seaside town.

The pets were a little off-colour after sacks of ink powder ruptured in a fire were blown around parts of Clacton, Essex, in the wind.

The fire broke out in a shed on Tuesday, the East Anglian Daily Times first reported.

Essex Fire Service said the powder was non-hazardous and was expected to fade as the animals were washed.
A claim for copyright was hastily handed in to the EU earlier today by the Belgian delegation ... " Those Brits , they want out , and nicking our Smurfs as well without paying for them ? "
One famous cat owner was always " praising " his one ?
Given the names he used to utter under his breathe , said moggie turned royal blue ?