Chris From The Gulag

Online

Member



Tue Apr 18, 2017 11:34 am
No need to post any " Hot " news , there will be a deluge almost everywhere within hours if not days.
For many , they will only catch on if there's a knock on the door just as East Enders / Corrie / The footie kicks off and take the expected action in greeting the smiling / leering face that tends to mock them.
Be a little careful as it might be the tallyman or the landlord coming for three months rent !
Is tar and feathering still practiced in northern parts ?
Tin panning ?
Jarrow ! Cheers for that ! Fresh pair of walking boots all yours !
In CarerLand and CareeLand , the pediction of the outcome will be a landslide victory for the new party forming tomorrow.
500 seat majority guaranteed !
Get you bets on now whilst there still a market.
The name of the new party ?
Couldn't Give A Monkey's ... Party.
Obviously , insert regional variation in the space provided !
Chuff ? One thing both I and dear old Oz ( Jimmy Nail ) agree on ?
No " One size fits all " name for this outfit !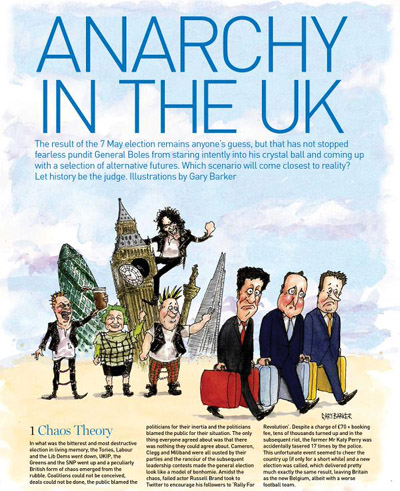 No Party will even mention the word CARERS .... definately not with the words ... THE PLIGHT OF ... unless , of course , they want your vote ?
UK democracy in action ... that word does not appear in our dictionary ... democracy ?
A choice ? A chance to participate in making decisions ? An alternative ?
Brexit ... a chance to remove our chains to the EU.
General Election ... no chance of removing our chains to the System.
Turnout ... say 40% ... Largest Party ... say 35% of votes ... 1 in 7 voted for the Government ... great system ... a clear mandate to govern from the majority who voted .... all 7 in 20 that is ...
The Pogrom ? Now , with a clear mandate ... unleash the steamrollers ?
Now , prove me wrong ???