Austerity ? The Poorest To Become Even Poorer.
Posted: Sun Sep 10, 2017 8:37 am
Disturbing report from this morning's Independent :
http://www.independent.co.uk/news/uk/po ... 38656.html
More than two million of the UK's poorest families will be £50 a week worse off by 2020, report finds.

'Once expected inflation and private rent growth is factored in, private renters will face average real terms losses of £38.49 per week, with higher losses for larger families'
Inflation ? Goes back to those of haltcon days of CarerWatch , and our argument for a new definition together with the increase in progressive taxes as opposed to regressive.
Some readers might be seeing the final dead throes of the unrestricted free market economy .... some call it capitalism.

Sorry to disappoint many but , capitalism is still alive and kicking , just that it is entering a new phrase .... the preservation of wealth at the expense of the poor .... witness the so called " progressive " rise in VAT rather than a vote loosing rise in real progressive taxes , such as income tax.

Nothing wrong in some being more than equal in whatever than others , wealth included .... just that we are now witnessing an ever increasing chasm between those at the top , and those that have fallen to the bottom ( some even falling further ).

So far , many voices have been heard pointing out this chasm , but , apart from a few lone ( antiquated ) ones ... the Morning Star springs to mind .... no general outcry from either the media or the press. Even then , a few have , inevitably , offered solutions ..... virtually all have no substance other than a regurgitation of left wing ideas , some around even before Groucho was born. What's Class when most readers will not even be defined as Working Class by the text book anoraks out there ?

Neal of Compass fame has kicked off a new thread mentioned above. It should be recalled by all that the largest EVER response to any thread ( 750+ postings ) was on a Carers issue. To date , Compass , or should that be Compost ( ? ), has only brought up the subject sparsely ..... dipping their toes in the water ( knowing dam well that the pond is full of piranhas in in the shape of online carers such as myself , Dugsie , Frances , and others ready to pounce ).

2011 will be worse than 2010 , as 2010 was worse than 2009 for carers , and , in the same breathe , their carees. And , to echo previous postings , the body count will grow .... there will always be casualties in a Social War ....... a War that we did not choose ...... or ever win....... a War that we did not start.
Even earlier , 2008 :
Now , to tack on a little bit extra ...... inflation. Essentials only ...... FOOD \ HOUSING \ ENERGY \ HEALTH ..... that should be the " basket " on which inflation is measured , and paramount for the present system wherein non essential items bring down the annual rate thus leaving all those subject to periodic increases in benefits \ pensions progressively worse off as the true rate of inflation for the Essentials is higher than the published figure.

If inflation for the Essentials is higher than the rise in Average Earnings , the benefit calculation will need to take this into account.
The predictions were accurate , we are now seeing the fallout from flawed Government policies across the spectrum for the 1 in 4 ... those demned to be near / at / below the official poverty line ( Josepsh Rowntree Foundation definition ).
Finally , a response from the DWP :
A statement from the Department for Work and Pensions said: "This report assumes that people won't make any attempt to change and to improve their lives. But our welfare reforms incentivise work and, for the first time, universal credit helps working people progress and earn more, so they can eventually stop claiming benefits altogether.

"Under universal credit people are finding a job faster and staying in it longer than under the old system, and since the benefit cap was introduced, 34,000 households have moved off the cap and into work."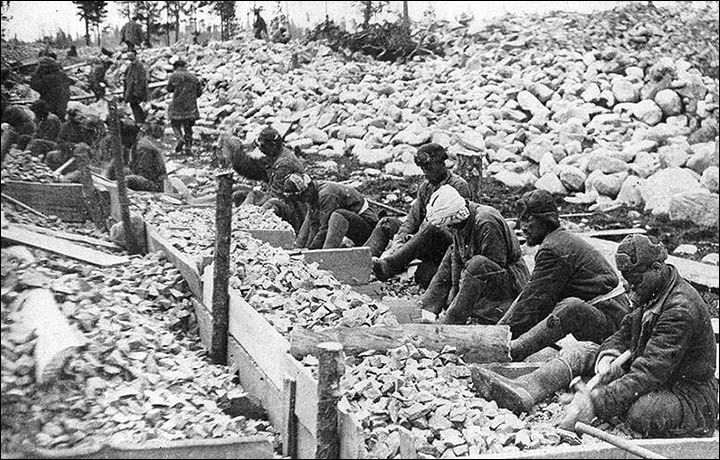 Perhaps becoming a supervisor is the only route out ?
Worthwhile reading the report in fall together with the comments towards the bottom.