Policy Officer (Scotland)
Salary: £26,555
Location: Hybrid – with office in Glasgow
Job type: Permanent – full time (35 hours per week)
Closing date: Monday 19 June, 5pm
Carers Scotland is looking for a new Policy Officer to be a part of the charity's extensive policy and public affairs work supporting unpaid carers. Carers Scotland is a leading national charity working toward improving the health and wellbeing of carers and ensuring that carers get the support they need. To achieve this, we work closely with Scottish Government ministers, civil servants, MSPs from across all the political parties, other charities, and civic Scotland. With so much public policy directly impacting on unpaid carers this will be an exciting role with a chance to influence and deliver meaningful change for one of Scotland's most undervalued and unrecognised groups.
About you
We are looking for someone with a passion for policy, research and politics in Scotland. You should be enthusiastic, eager to learn and ready to work hard both on your own and in support of others. You will be an excellent communicator, with strong attention to detail and the ability to learn new issues fast. The ability to work in a team and on your own initiative to tight deadlines will also be important.
About the role 
This is a rare chance to join Carers Scotland as we develop our team toward the charity's 60th anniversary in 2025. The successful candidate will play a key role in ensuring that the voice of carers is heard in all public policymaking circles from Scottish Government to the Scottish Parliament working on government policy, legislation and issues relating to unpaid care.
We are a truly inclusive team, we offer flexibility and we live and breathe our values. We are Attentive, Ambitious and Achievers.
Diversity and inclusion
Carers Scotland is committed to becoming a diverse and truly inclusive organisation. We strive to create a workplace where our colleagues and volunteers can truly be themselves and feel like they belong and constantly seek to ensure all voices are heard. 
To embrace this culture of diversity, our employee and volunteer recruitment should reflect our stakeholders and the society that we serve and support, regardless of age, race, gender, sexual orientation, physical abilities, disabilities or religious practices. We value individual diversity and are actively building diverse teams here at Carers UK and value our colleagues from a wide range of backgrounds.
As a membership charity for carers, we particularly seek employees and volunteers with a real understanding of the issues faced by carers. Reasonable adjustments can be made to the process and role dependent on the needs of the applicant.   
How to apply
Please see below for how to apply. At Carers UK we want our application process to be as accessible as possible. If you need any adjustments to apply, please email the recruitment team to discuss.  
The closing date for applications is Monday 19 June, 5pm.
The interview date is week commencing 26 June.
A personal statement demonstrating how you meet the requirements of the job specification, CV, personal details form and completed monitoring form should be emailed to recruitment@carersuk.org.  The information on the diversity monitoring form will be treated as confidential and used for statistical purposes only.
Carers UK anonymises all applications prior to shortlisting.
Carers UK reserves the right to appoint at any stage, should an outstanding candidate emerge
Carers UK may carry out online and social media checks before a formal offer is made.
Press Release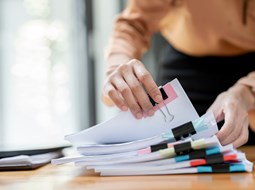 Historic day for unpaid carers as Carer's Leave Bill receives Royal Assent
24 May 23
A Bill that gives employees across Great Britain the right to take unpaid leave from work to care for older,…
Got a question about caring?
Every day we hear from people who need help with looking after a friend or family member
Become a member for free
Joining Carers UK is free and takes just a few minutes.